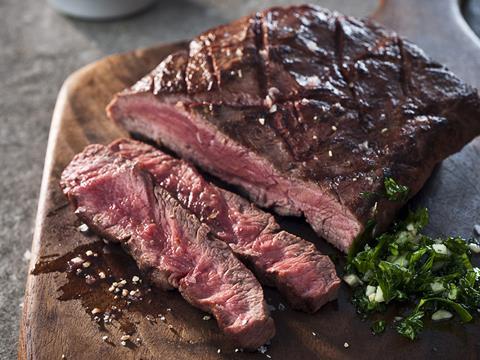 ABP Food Group is expanding its presence in the UK as part of its Brexit strategy after agreeing to extend its joint venture with Fane Valley Co-op to include Linden Foods.
It is a similar move to Dawn Meats, which combined its UK business with Northern Irish processor Dunbia last month. The Irish meat giants have concerns about protecting their supply into UK supermarkets as the threat of a hard border between Northern Ireland and ther Republic of Ireland looms.
Businesses in Ireland fear punitive tariffs may be enforced on goods as the British government negotiates its exit from the European Union.
Linden foods, which employs 1,100 staff and has annual sales of more than £300m, is the UK-based meat processing business of Fane Valley.
The partnership will see ABP take a 50% stake in Linden Foods. An agreement in principle has been reached by both parties but the deal will need clearance from competition authorities.
Linden has facilities in Dungannon and Fermanagh in Northern Ireland and Burradon in the north east of England.
It follows last year's Slaney Foods and Irish Country Meats joint venture between ABP and Fane Valley.
"We are very pleased to have reached an agreement in principle with Fane Valley Co-Op and look forward to building on our successful partnership with Slaney Foods and Irish Country Meats," ABP CEO Frank Stephenson said.
Fane Valley CEO Trevor added: "Linden Foods is a growing company within the UK red meat sector, delivering the highest levels of innovation, quality, service and value to its long established customer base. The business continually challenges the way it works, seeking out new ways to advance and improve. Our experience of working closely with ABP Food Group in the Republic of Ireland has been extremely positive and we now wish to build on this success.
"The jv, which will continue to trade as Linden Foods under the current management team, will ensure that the business can capitalise on new commercial growth opportunities within both the domestic and international market place. The involvement of ABP will strengthen our global sales network and assist in ensuring Linden maximises the returns from all parts of the animal, including the fifth quarter. This will be a pre-requisite to delivering sustainable returns to primary producers in a post-Brexit era."
ABP has 46 manufacturing plants across Europe, including 15 sites in the UK, with two processing facilities in Northern Ireland employing 650 staff.
Fane Valley is an agri-food business with interests in red meat, animal feed, agricultural supplies, porridge oats and breakfast cereals, animal by-products and fat processing. The co-operative was formed in 1903 and is farmer owned and farmer controlled.