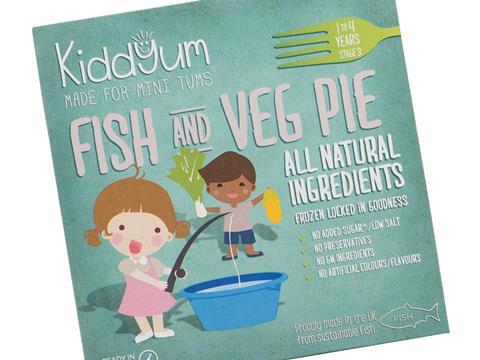 Potato supplier Albert Bartlett is in discussions to save the Kiddyum brand following its liquidation, The Grocer understands.
Emergency rescue talks have been ongoing this week to secure the future of the kids' frozen meals producer. A deal could be completed imminently, according to sources.
As The Grocer revealed earlier this week, Kiddyum entered liquidation on 17 August, having run into financial trouble in July. That was despite selling a 40% stake to Albert Bartlett in November 2019 and strengthening its position in convenience in May this year with the expansion of Co-op listings to 400 stores and a launch in Nisa.
The business, founded in 2011 by Jayne Hynes, also has long-time listings with Sainsbury's and Ocado.
However, the company had always struggled to trade profitably since its incorporation, according to a letter by liquidator JT Maxwell that was seen by The Grocer.
Hynes did not respond to a request for comment, but released a statement on LinkedIn, which said the liquidation "all happened very quickly indeed".
She added there had been a recent sales uplift in Sainsbury's following a new, lower selling price for its six-strong range of healthy frozen ready meals aimed at children aged one to four.
"Eight years of my life went into it," she said. "Listings in four supermarkets, with more to come and new amazing products on the horizon. Co-op, Ocado, Sainsbury's and Nisa contracts are all well-resourced and the products should fly."
Kiddyum had obtained funding from a number of sources to help cover the costs of completing its retail listings, the JT Maxwell letter revealed.
"However, the director has exhausted all possible avenues and has been unsuccessful in obtaining further finance."
As a result, Kiddyum engaged JT Maxwell on 22 July 2020. It was then agreed Kiddyum would be placed into creditors' voluntary liquidation and JT Maxwell was formally instructed to help the company do so on 10 August.