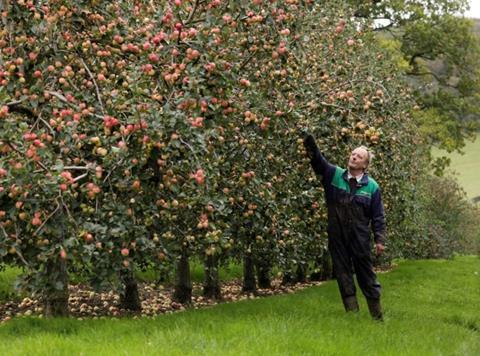 Frosty Jack's cider owner Aston Manor has struck a deal with French agriculture co-op Agrial after a search for investment to drive further growth.
According to records newly filed with Companies House, Agrial CEO Ludovic Spiers, CFO Yves Jacobs, and the head of its beverage division Marc Roubaud have been appointed as directors of the Birmingham-based business.
Meanwhile, Aston Manor former directors Paul Clifford, Glen Friel, Kevin McGrath, Marion Stringer and the company's major shareholder Doug Ellis, have stepped down from the board.
The scope of the deal is not yet clear. Aston Manor CEO Gordon Johncox stressed to The Grocer that the company had been "clear that it was exploring opportunites to bring in additional investment. That work continues".
He added: "When the process concludes and as soon as we are able we will talk first with our people and our customers. It is worth bearing in mind that Aston Manor Cider has made significant progress in recent years thanks to the efforts of a great team of people and the support of our customers.
"We are in a good place and whatever we do, linked to this activity or otherwise, will be to continue to build a sustainable future for the business, the people who work here, our growers and suppliers and the customers we support."
The news marks the next step in a year-long search for investment by the cider maker, which began considering a number of possible options, including a potential sale, to fund future growth last year led by investment bank Lazard.
At the time reports suggested a sale could value the company at around £100m.
Aston Manor is yet to file its annual accounts for 2017. The group grew sales by 3.8% in 2016 to £112.9m, with pre-tax profits falling back from £5.3m to £4.4m in the period.
Agrial is best known in the UK for owning salad supplier Florette. But it also has a beverage division which owns several cider brands in Europe, such as Loïc Raison, Ecusson, Kerisac, Viard, La Mordue, as well as juice brands La Passion du Verger and Danao. In the USA it owns several BWS brands including Seattle Cider.
Agrial hit the acquisition trail in the UK fresh sector last year, with Florette's purchase of Lancashire salad producer MyFresh Prepared Produce from the William Jackson Food Group.