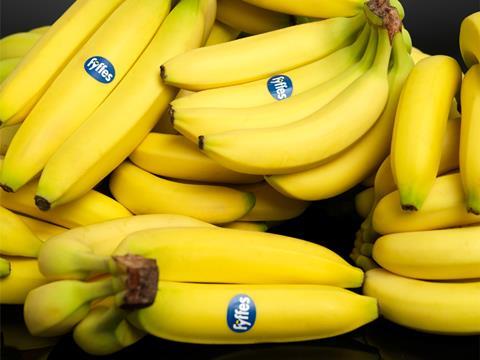 Chiquita and Fyffes have agreed to revise the terms of their merger to give Chiquita shareholders a larger proportion of the merged company.
Chiquita shareholders will now own approximately 59.6% of ChiquitaFyffes, an increase from 50.7% under the previous agreement, and Fyffes shareholders are now expected to own approximately 40.4% of the proposed fruit giant.
The new agreement is designed to mitigate Chiquita shareholder disgruntlement that Fyffes' shareholders were potentially getting the better end of the previous deal, taking almost 50% of the new company despite Fyffes' smaller size.
Chiquita is subject to a rival bid from Brazilian firms Cutrale Group and Safra Group who have proposed a cash deal worth approximately $625m. The ChiquitaFyffes merger has been further complicated by the political opposition to Chiquita shifting its tax base to Ireland as part of the deal.
However, Chiquita's board remains committed to the Fyffes partnership. Ed Lonergan, Chiquita's CEO commented: "The Fyffes transaction is a natural strategic partnership that brings together two complementary companies to create a combined company that is better positioned to succeed in a highly competitive marketplace, while driving strong performance and value for shareholders as well as immediate benefits for customers and consumers worldwide."
Under pressure from Chiquita shareholders, the Brazilian firms were given permission to look at the company's books and make their best offer by 3 October.
The meetings for Chiquita and Fyffes shareholders to vote on the merger have been postponed again "to ensure [the shareholders] have the necessary information to make a fully informed decision". The Chiquita meeting, presently scheduled for October 3, will be adjourned until October 24, while Fyffes will seek permission to move its own meeting to 28 October.
As part of the new merger agreement, the termination fee payable to Fyffes if the deal collapses has increased from 1% to a "more customary" 3.5% of the total value of the issued share capital of Chiquita.
David McCann, Fyffes executive chairman, commented: "The combination of Chiquita and Fyffes is strategic and compelling, creating the #1 banana company globally, with synergies that can only be achieved by these companies coming together."