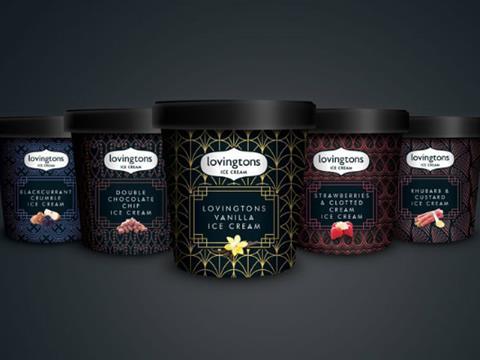 Ice cream brand Beechdean has acquired 50% of West Country dairy ice cream producer Lovingtons.
The manufacturer of Beechdean, Loseley and other ice cream brands will operate Lovingtons as a joint venture and aims to "rapidly expand" the brand.
Terms of the deal were undisclosed.
Andrew Howard, MD of the Beechdean Group commented: "We have known the Lovington brand for a long time and felt strongly that it was the right partner for us to grow our business in the key West Country market.
"Whilst the factory already has a BRC AA grading, we are looking to put substantial investment in both the manufacturing capabilities as well as the sales and marketing side of the business to capitalise on the excellent reputation the business has developed. This, coupled with the recent acquisition of a Pancake and Waffle business means as a group we have much more to offer our growing client base"
John Clement, MD of Lovingtons, added: "It's like having your big brother turn up at just the right time. We have a great team down at Lovingtons and we have worked hard to build up a strong reputation with our key clients.
"Beechdean getting involved will now allow us to push on and really develop the brand and most importantly continue to improve our customer offer."
Somerset-based Lovingtons was established in 1997 and produces ice creams and sorbets for nationwide distribution.
In 2016 Buckinghamshire-based Beechdean grew its revenues to £18.5m from £15.7m in the previous year, while pre-tax profits rose to £1.1m from £920k.