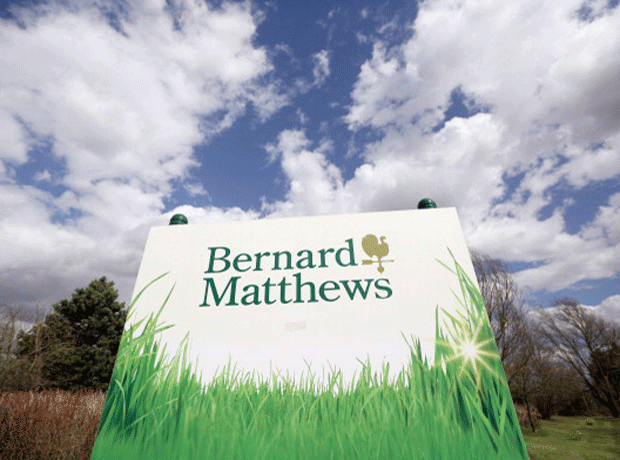 Bernard Matthews has agreed to sell its German operations to Sprehe Gruppe for an undisclosed price to release cash for UK group. It comes after Rutland Partners appointed PwC to sell the wider Bernard Matthews group.
Bernard Matthews Oldenburg is a wholly independent operation serving the German market with turkey and chicken products under the BM Oldenburg brand, with sales of about €45m (£38.5m) a year.
Sprehe Group, founded in 1987, is owned by Albert and Paul Sprehe and produces chicken, turkey and pork on multiple sites in Germany.
"The BMO business has flourished in the last few years but has also grown more independent of the UK Bernard Matthews business," a statement by Bernard Matthews said.
"It made strategic sense both for the UK group and for BMO to find a new owner who could bring the resource and strength in the German market that could exploit fully the BMO brand and operations."
The proceeds from the sale will reduce group debt, which stood at £77m at the year ended 28 June 2015, by €14m (£12m).
Bernard Matthews chairman Alan Jamieson added: "The sale of this non-core business releases capital that will be useful to the UK operation as we continue to rebuild profitability and to invest in the UK's leading turkey producer and only significant independent poultry brand."
Completion of the sale is subject to clearance by the German antitrust authorities and is expected to take place in August. Bernard Matthews still has one operation outside the UK - Saga Foods in Hungary.
As The Grocer reported last week, PwC has been appointed by private equity firm Rutland to find a new home for Bernard Matthews. The iconic turkey brand has been struggling since a bird flu outbreak in 2007 with losses hitting lows of £20.4m in 2012/13.
2 Sisters, Moy Park and Faccenda Group have all been linked to the possible sale, but The Grocer understands there is also interest expected from a number of European, US and Asian buyers.