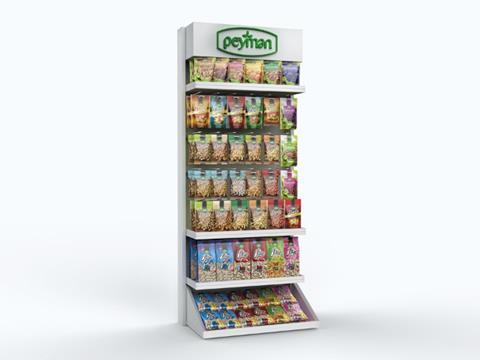 UK-based private equity house Bridgepoint has acquired Turkish packaged dried fruit snacks producer Peyman for an undisclosed sum.
Established in 1995, Peyman is a one of the leading players in the Turkish dried fruits, nuts and seeds market estimated to be worth over €2bn a year in the country.
Bridgepoint said Peyman has a "well-established brand presence in independent convenience stores and a growing presence in supermarket chains".
The investor said: "Peyman has built brand awareness through innovative product initiatives, such as introducing zip-lock packaging, thereby contributing to a consumer shift from unpackaged, bulk product to branded package consumption in the DFNS [dried fruit, nuts & seeds] segment."
Peyman exports its goods to more than 30 countries, primarily in the Middle East, Balkans and central Asia.
Martin Dunn, the partner responsible for Bridgepoint's investment activities in Turkey, said: "Peyman is a rapidly growing market leader capable of transforming into a larger and broader snack brand. With fresh capital and additional consumer expertise from Bridgepoint, Peyman will be able to accelerate growth, both in its traditional convenience store marketplace and by developing new brands and innovative products."
Bridgepoint highlighted Turkey's attractiveness for fmcg investments, noting the size of its economic, growing population, increasing disposable incomes, growing middle class and the growth of healthy snacking.
Advisers involved in the transaction included OC&C, PWC and Stamford Partners.
Bridgepoint's current food and drink investments include Polish biscuits company Dr Gerard, ASK Italian and Zizzi owner Azzurri and Pret a Manger.