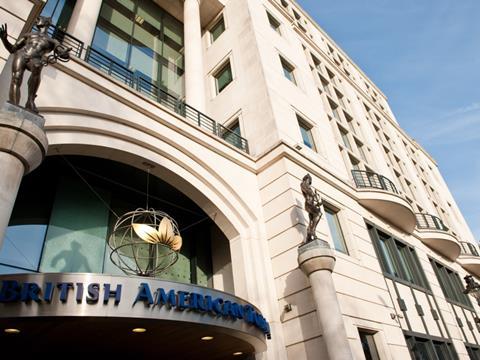 British American Tobacco (BATS) is set to take full control of Brazilian tobacco firm Souza Cruz after agreeing a deal with major shareholder Aberdeen Asset Management.
BAT announced its intention to secure the 24.7% of Souza Cruz shares it does not currently own in February, but Aberdeen Asset Management rejected its initial £2.3bn bid.
BAT has increased its offer to R$27.62 per share from an offer of R$26.75 earlier in the year and has now "signed an irrevocable undertaking" with Aberdeen to acquire its shares and delist Souza Cruz.
Aberdeen is currently the largest shareholder in Souza Cruz after BAT and owns around 4.5% of its shares, representing 18.3% of the Souza Cruz free float.
The price of R$27.62 could be reduced by the amount of any dividends and interest on own capital declared by Souza Cruz in the period prior to the completion of the Offer.
BAT is still awaiting regulatory approval for the deal and said it expects to be in a position to launch an official offer in September.
Souza Cruz is Brazil's largest cigarette firm, with a market share of over 60% and volumes sales of 72bn cigarettes annually.
BAT shares have edged up 1% since the lunchtime announcement to 3,596.5p.