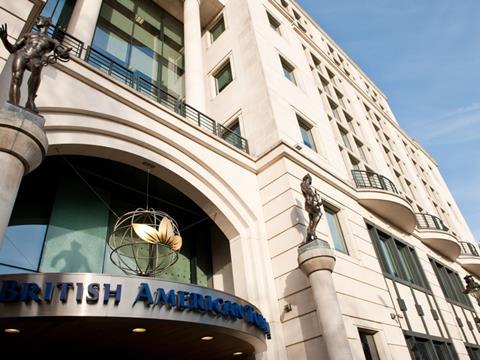 British American Tobacco (BATS) has completed the acquisition of Reynolds American in a "transformational" deal as part of its long-term growth strategy.
The deal, which was announced in January and is reported to be worth $49.4 billion, sees BAT take over the remaining 57.8% of Reynolds America to become the world's largest listed tobacco company.
Reynolds, which manufactures the Camel cigarette brand, will now be fully merged into the company and cease trading as a separate entity.
The takeover gives BAT further access to the US market at a time when it is already making gains in high-growth emerging markets.
BAT chief executive Nicandro Durante said: "We will take the best of the best from both businesses across all areas to create a stronger, more sustainable company. We are pleased to welcome Reynolds group employees to British American Tobacco and look forward to progressing what we are confident will be a smooth integration.
"Work has already begun to realise the projected cost synergies and we are committed to driving continued, sustainable profit growth and returns for shareholders long into the future."
BAT took the initial 42% of Reynolds when the North Carolina company acquired BAT's US subsidiary company, Brown & Williamson, in 2004.