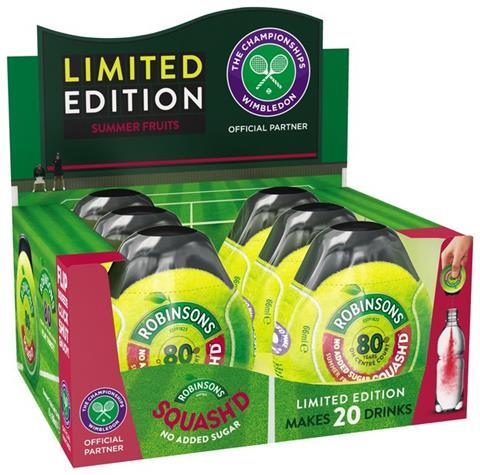 Britvic (BVIC) has this morning announced it has agreed a deal to buy independent Brazilian soft drinks company Ebba in a deal worth £120.8m.
Empresa Brasileira de Bebidas e Alimentos (Ebba) is the number one supplier of liquid concentrates and the number two supplier of ready-to-drink nectar drinks in Brazil.
The company reported net revenues of R$437.2m last year and EBITDA of R$45m and Britvic has pledged to double the firm's EBITDA and significantly grow margins by 2020.
The enterprise value of Ebba is R$580m (£120.8m), with an effective acquisition cost of R$545.4m (£113.6m).
CEO Simon Litherland said: "The acquisition of Ebba represents a unique opportunity to acquire a high quality business in a substantial soft drinks market, with exciting future growth potential. Ebba operates in categories where Britvic has a proven capability of building new markets, accelerating innovation and establishing brand leadership.
"We have been in dialogue with Ebba for some time and have completed a significant amount of due diligence in assessing the value and prospects of the business and the wider marketplace."
Britvic said the acquisition was part of its previously stated strategy of to pursue international expansion by capitalising on global opportunities in the kids, family and adult categories, where Britvic has the leading brands in its core markets.
The deal gives Britvic immediate access to the sixth largest soft drinks market globally (R$84.3bn/ £17.6bn as of 2014) which has achieved annual retail sales value growth of 13.6% and annual volume growth of 4% over the last five years.
The acquisition will be partly funded from the proceeds of a placing of new ordinary shares.
Litherland added that Ebba's brands are "particularly strong", and have a relevance to Brazilian consumers similar to the ones which Robinsons, MiWadi and Teisseire enjoy in their home markets.
The current Ebba management team, led by João Caetano de Mello Neto, will continue to lead the business.
The acquisition will be partly funded from the proceeds of a placing of new ordinary shares.
Meanwhile, Britvic also announced this morning that revenues grew by 1% to £322.3m in twelve. This represents a "solid performance in challenging trading conditions", the company said, and compared to tough comparatives last year when Q3 reported revenue grew 5.3%.
GB Q3 revenue declined 0.8% overall, with GB carbonates revenue declining by 0.9% and stills revenues dropping by 0.7%.
Carbonates decline was primarily due to negative price/mix of 0.8% and compares with a strong performance last year, when Q3 revenue increased by over 10%. Pepsi continued to gain volume and value share in the quarter, Britvic said.
The 0.7% decline in stills revenues was a marked improvement on the 4.2% revenue decline in the category for the first half of the year. During the quarter the division benefited from the recent launches of J20 Spritz, Teisseire and the re-launch of Robinsons.
Litherland added: "I am pleased to see the business back into revenue growth this quarter following the investment we have made in our brands and innovation launches in each of our markets. We have also executed some fantastic marketing campaigns, including Robinsons 80 year association with Wimbledon and the Teisseire sponsorship of the Tour De France.
"Despite continued challenging market conditions, we remain confident of delivering further profitable growth in 2015, in line within our guidance range of £164m to £173m, and we continue to invest behind the long-term drivers of growth."
Britvic's shares fell 1.7% to 722.6p in early trading.