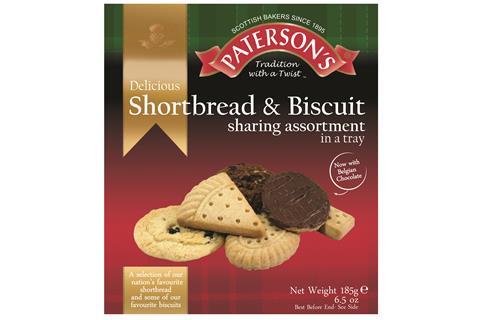 Burton's Biscuits has announced it has broadened its product portfolio with the acquisitions of Scottish shortbread producer Paterson Arran.
The deal will see Burton's take ownership of the Paterson's shortbread brand along with foodservice biscuit and chutney brands, Brontë, Café Brontë and Arran Fine Foods.
The company employs around 200 people and runs two production facilities: the Royal Burgh Bakery in Livingston, West Lothian, and the Old Mill, Lamlash, Isle of Arran
Burton's CEO Nick Field said: "Paterson Arran is a superb business with a first-rate product portfolio and baking expertise which combines time honoured methods with the very latest technology, to make outstanding products.
"The acquisition is a further indication of our intent to increase our production capability, to extend our product offering and to continue growing our presence in the biscuit market."
The move not only strengthens our branded proposition, Paterson Arran's strength in foodservice and portion packing also unlocks significant new trading opportunities for our existing product portfolio."
The acquisition of Paterson Arran is the second major acquisition by Burton's this year after buying premium sweet and savoury biscuit manufacturer, Thomas Fudge's in February.
Field added: ""This latest acquisition highlights that our owners, Ontario Teachers' Pension Plan, are fully supportive of the journey we are on. They share our deep-rooted commitment to enhancing our baking credentials, to complementing our current portfolio with more top-quality products and to generating excitement in biscuits and the other categories in which Burton's now has a presence."
Burton's was advised on the acquisition by Stamford Partners.
Retiring Paterson Arran Chairman Alan Hardie added: "I am honoured to have been at the helm of this great company for the last 25 years and am equally as excited about what the future holds. Paterson Arran and Burton's have shared values of a commitment to baking excellence and to producing top quality, great-tasting products."