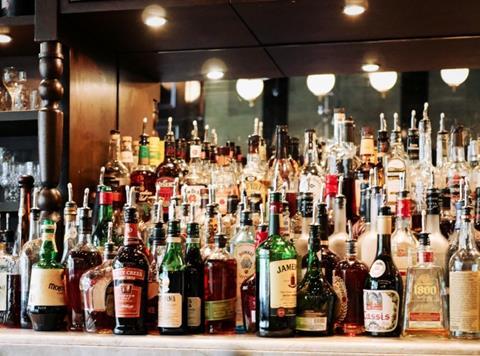 C&C Group has confirmed plans to decouple Matthew Clark & Bibendum PLB, while disspelling rumours it planned to sell the latter.
The integration of Matthew Clark and Bibendum, which C&C snapped up from their collapsing former owner Conviviality last month, had caused "huge disruption from a people and a systems perspective", C&C Group CEO Stephen Glancey told The Grocer, outlining plans to run the two businesses separately and undoing the 18 months Conviviality had spent combining the two in search of synergies.
Roughly half of Bibendum's systems had moved over to Matthew Clark's prior to the collapse of Conviviality, said Glancey, which had been "quite challenging for Bibendum because the Matthew Clark systems are not ideal either for the way Bibendum operates or for their customers".
Industry sources had claimed C&C was mulling a sale of Bibendum. One senior source said C&C was "much more interested in Matthew Clark. High volume wholesale is much more sensible than relatively low-volume, high-end wine".
But C&C's Glancey stressed it was "not something we're looking to sell. It's an incredible company with incredible penetration in London in wine, and we think we can develop spirits around it and potentially craft speciality beers – we see more value in that business."
"C&C is a public company. If we're approached by someone wanting to buy it we have a responsibility to optimise value, but I'd say the same of Bulmers in Ireland or Tennent's in Scotland, that's not just relevant to Bibendum".
Instead of a sale, C&C would "make some investments over the next three or four months and then we'll put Bibendum onto a more stable platform that we operate".
This will see the business' sales forces split, although Glancey stressed it was "sensible to share some things".
"There's no point having wine buyers in Ireland and Scotland for both Matthew Clark and Bibendum, so that will be pulled, and there's no point having separate IT systems so that will be shared, but they will be standalone businesses."
It has enlisted Matthew Clark's former finance director from 2007 to 2015, David Philips, as MD of Matthew Clark. Its former financial controller Alaistair Harrison has taken Philips' former role.
Meanwhile Michael Saunders, who founded Bibendum in 1982, has returned to lead the wine business, and former COO and CFO James Kowzsun, who stepped down in 2016, has also returned to his old post. Saunders had bid to buy Bibendum when Conviviality collapsed before C&C snapped it up.
"Having a safe pair of hands who knows the suppliers and customers is the right thing for us," said Glancey.
Asked whether C&C would mount a push to bring back customers lost during the collapse of Conviviality, he stressed it was "too early to say". "We're tracking sales on a daily basis and I think we're relatively happy with where we've got to after six weeks.
"In some instances customers have contractual obligations to Matthew Clark & Bibendum and those were loosened by management in order to ensure they got supply from other people. Over time customers may come back to us as it's in their interests to do so."
Matthew Clark & Bibendum's debts totalled almost £250m when Conviviality collapsed, C&C's full year results revealed this week. Trade creditors were owed £166.3m and £51.5m was owed in duty, VAT and other taxes. It held stock of £53.6m and receivables of £184.9m.