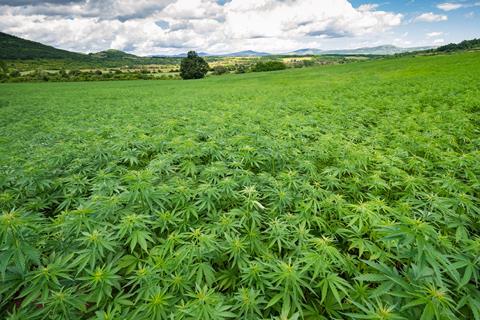 CBD oil producer Dragonfly Biosciences has taken over full ownership of Premium Extraction Services, which runs a large-scale ethanol extraction facility.
CEO Regan Saveall said the deal complemented its seed-to-shelf strategy and would enable the business to produce bespoke CBD distillate and isolate in significant quantities.
The Romanian extraction facility allows large-scale delivery of more than a ton of CBD a month.
Dragonfly CBD can be found on the UK high street at Boots, Tesco and Sainsbury's pharmacies.
Saveall added that the acquisition of the Premium Extraction Services was "a significant step forward" for Dragonfly Biosciences and its range of CBD products.
"We are committed to innovation and investment, and already have our own vertical integrated supply chain, which allows us to provide high-quality CBD products, all of which are compliant with all regulatory status," he said.
"By investing as a company, we can ensure our CBD brand is as always safe, legal and best in class when it comes to quality and consumer transparency.
"The extraction facility will enable us to control and produce even more first-class CBD on a much larger scale. This will support the demand for our current products and allow us to explore different types of CBD offerings. There are only a handful of large-scale fully permitted facilities in the EU, so this is really exciting for us."