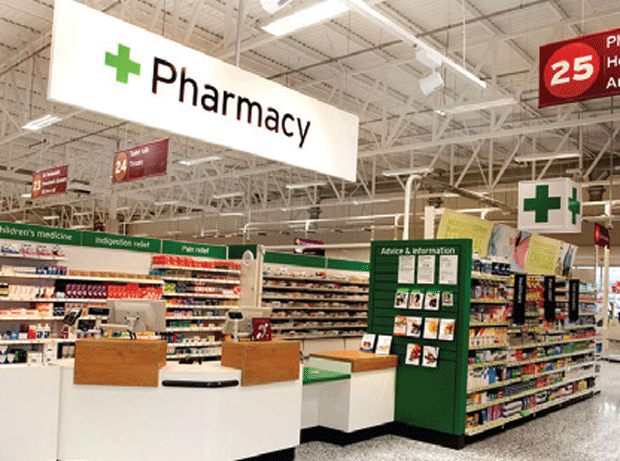 The government's competition watchdog has given the go-ahead for Sainsbury's to sell off its 277-strong pharmacy business to Celesio.

The £125m deal can proceed as long as Celesio sells off 12 of its existing LloydsPharmacy businesses in areas where the acquisition could reduce local competition, the Competition & Markets Authority ruled following an in-depth investigation.

The CMA concluded there was close competition between Sainsbury's and LloydsPharmacy branches in areas including Cardiff, Leeds, Liverpool and Reading, with "very few alternatives".

Eliminating the competition between these branches could result in a reduction of the service to customers, it said. "We consider that the remuneration structure for LloydsPharmacy local management gives them the incentive to ensure that the offering is strong where there is more competition, while also giving the incentive to reduce the level of offer, cut costs and increase profitability where there is less competition," the CMA said.

LloydsPharmacy will have to sell off the affected businesses within an "appropriate timeframe", but the CMA did not reveal how long this would be.

The ruling marked a softening of the CMA's initial assessment of the deal in December, which marked out 78 areas as potentially suffering from a lack of competition.

In its latest assessment, the watchdog said the sale of Sainsbury's pharmacies to Celesio was "unlikely" to have any effects on competition at a national level.

The deal will take the total number of LloydsPharmacy branches to just under 1,800, giving it a market share of around 13%. This means it will remain the second-largest community pharmacy business in the UK behind Boots, which has 2,300 pharmacies and a 16% market share.