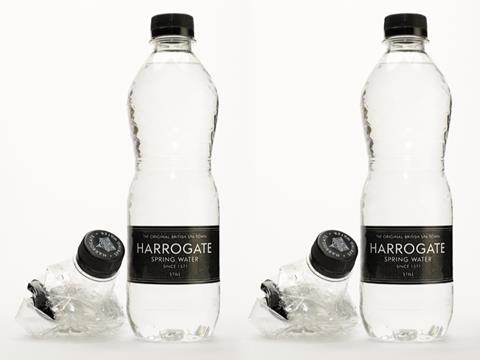 The UK Competition & Markets Authority has launched an investigation into the proposed acquisition of a majority stake in UK bottled water brand Harrogate by French food giant Danone.
The CMA said it was considering whether the acquisition would result in a "substantial lessening of competition" within the UK market.
The regulator invited comments from any interested party in the matter.
The deal – for an undisclosed amount – was announced in late February and would see Harrogate join water brands Evian and Volvic under Danone's portfolio.
Back then, Danone said the transaction would provide "new opportunities" for both businesses to grow across complementary channels, combining their respective "knowhows".
Harrogate is one of the leading UK bottled water brands, having achieved sales of £21.6m in the financial year to March 2019 – a 9% increase year on year.
The UK brand is also focused on sustainable business practice, having successfully switched to 100% recyclable packaging, including bottles made from majority recycled PET and glass.
Harrogate's current shareholders, the Cain family, will continue to hold a minority stake.