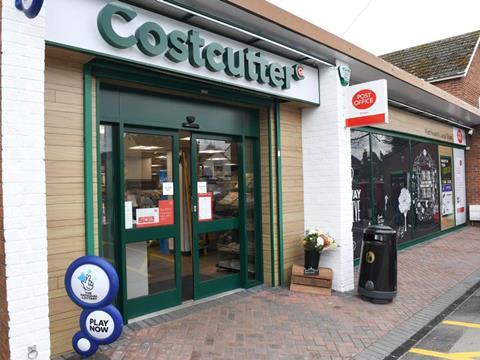 A further bid by the Co-op for Costcutter remains likely after it emerged over the weekend that it made a £15m offer for the symbol group to its owner Bibby Line Group.

Sky News reported that the Co-op made the approach to Bibby several weeks ago.

The offer, which was rejected, would have formalised the relationship between the two brands, who signed a wholesale agreement in November following the collapse of Costcutter's previous supplier Palmer & Harvey.

The Co-op supply deal kicked off on 28 May and Costcutter retailers will be able to order from 800 Co-op own label lines as of next week. A further 1,200 Co-op products will become available over the following few months.

Under the current partnership, Costcutter is supplied exclusively by the Co-op, for which it pays about £500m annually.

The bid came following the completion of the Co-op's £137.5m takeover of buying group Nisa. It is currently using the Nisa supply chain to fulfil the Costcutter contract.

Bibby Line rejected the deal but is understood to be open to more talks. One source told Sky: "The talks are not live, but could be again very soon."
Costcutter has lost more than 400 stores in the past year as it struggled with availability prior to and following the P&H administration.

The symbol group confirmed to The Grocer last week that as of the end of 2017 it had 1,776 stores, compared with 2,200 at the end of 2016.

Speculation that the Co-op would be keen to buy Costcutter has been rife in the industry ever since it made its first approach for Nisa over a year ago.

This was ramped up last month when The Grocer revealed that the Co-op had added Costcutter founder Colin Graves to its new Wholesale and Franchise Advisory Board.

Graves, who is also chairman of the England and Wales Cricket Board, is widely understood to be keen to regain control of the business he set up in 1986 but left in 2012 following a disagreement his role with Sir Michael Bibby.

The Co-op declined to comment on the Costcutter approach.