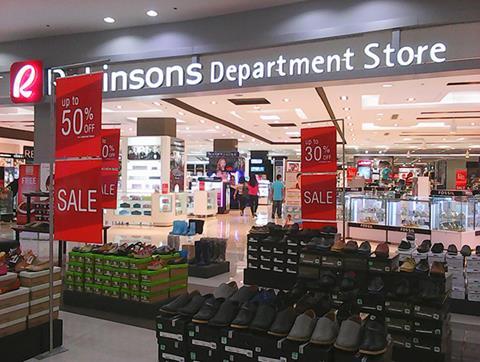 One of the Philippines' top retailers, with more than 1,700 stores including convenience outlets and supermarkets, will be created from a partnership announced today between Hong Kong-managed food giant Dairy Farm International and Manila-based Robinsons Retail Holdings International.

The partnership will see Dairy Farm combine its interest in wholly-owned Rustan Supercenters with Robinsons to take advantage of both groups' combined strengths to "create a new platform for growth in one of the most vibrant retail markets in Asia", Dairy Farm said.

Robinsons also owns department stores, DIY outlets, drugstores and apparel formats, as well as a minority interest in Robinsons Bank.

Dairy Farm will exchange its interest in Rustan for new shares in Robinsons, representing 12.2% of its enlarged share capital at an agreed price of PHP94 per share, valued at $346m (£245m).

It will also acquire a further 6.1% interest of the enlarged share capital from the existing controlling shareholders for $174m.

This will give Dairy Farm a total holding of 18.25%. The Gokongwei family, the controlling shareholders, will continue to hold a 51% interest in Robinsons once the deal is completed.

Dairy Farm said the partnership would combine strong local knowledge with the international strength and experience of a leading pan-Asian retailer.

Dairy Farm would maintain its strong presence in the Philippines and contribute to the growth of the consumer market with better products, services and experiences.

Dairy Farm Group CEO Ian McLeod, said: "We are delighted to be increasing our investment in the fast-growing Philippines food retail sector in partnership with Robinsons Retail and the Gokongwei family."

Rustan Supercenters and Robinsons Retail were already leading high-quality retailers in the Philippines, and "we believe our customers will benefit from being serviced by a larger group that can use its combined strengths and scale to improve competition, quality and value for them".

The partnership combined two strong, experienced and talented teams that would have access to increased future opportunities, said McLeod.

Dairy Farm will have the right to nominate two directors to the Robinsons board on completion of the deal, which is expected within six months subject to approval from the Philippine Competition Commission.