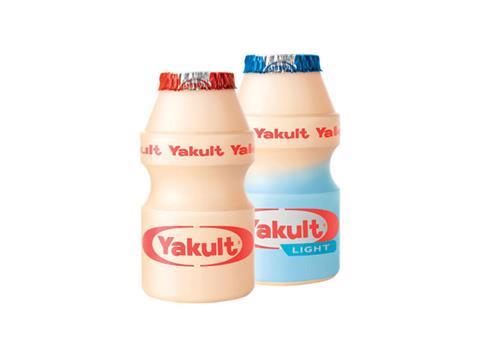 Danone (BN) has announced it is to sell part of its 21.3% stake in Japanese probiotic yoghurt producer Yakult.
The sale will be carried out through a market transaction launched today by Yakult and is expected to settle in March. Yakult has also announced today a JPY 36 billion share buyback program in which Danone will participate.
Danone targets a shareholding of approximately 7% of Yakult's total outstanding shares following the completion of the transaction, which will retain its position as the company's largest shareholder and its seat on the Yakult board.
It also announced a "new phase" in its partnership with Yakult to strengthening their longterm
strategic collaboration in probiotics.
Building on a formal collaboration existing since 2004, the companies confirmed their commitment to "a long-term strategic relationship and shared vision to promote probiotics as part of a balanced diet".
The pair will study the feasibility of new collaboration projects such as the distribution of Yakult's products by Danone in European markets where the brand is not currently engaged in substantial business, with Spain as an initial test market.
Analysts at Jefferies commented: "Danone has been under pressure around capital allocation discipline post the WhiteWave deal and group leverage is high by sector standards. Neither are we enthusiastic about associate relationships in general. Judged against those criteria this feels like a sensible and positive move to us."
Danone shares closed up 0.7% to €64.31 on the news. The shares have fallen by 8% since the start of 2018.