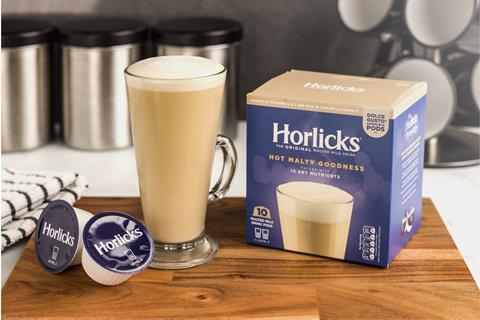 Food and drink deal activity remained buoyant in 2018 despite concerns over the impact of Brexit uncertainty, though the value of UK deals last year fell markedly.

The total number of transactions completed in 2018 was 209, broadly in line with the 215 seen in 2017 and 202 in 2016.

The sector recovered from a quiet start to the year to pick up activity in the second half, with the final quarter of 2018 ­seeing 58 deals completed, an increase of 13.7%.

However, the total disclosed value of UK food and drink deals last year slumped from £21.7bn in 2017 to £7.5bn last year.

Grant Thornton's head of food and beverage Trefor Griffith argued this fall did not represent any increased Brexit concerns. Instead it was driven by a relative absence of isolated megadeals compared with those that boosted deal values in 2017, he said.

Last year saw Unilever buy GlaxoSmithKline's health food drinks portfolio in India for £3.2bn, but 2017 saw five £1bn-plus deals, including Unilever's £6.2bn sale of its spreads business.
Griffith said crucially deal valuations remained relatively stable year on year on an individual multiple basis, with newer, more innovative branded businesses in particular still able to achieve punchy big price tags.
He did, however, note that the universe of potential buyers was being restricted by the uncertainty created by the Brexit, with investors with little food and drink experience wary of playing in the sector despite its ongoing appeal.
"Generalists that aren't already in the sector are perhaps saying that now doesn't feel like the right time to make our first investment in the sector, but others have got money to spend and are taking a longer-term view."
Private equity investment increased as a proportion of deal making in the sector last year, with 49 deals compared with 38 in 2016 and 44 in 2017.

Griffith said the key drivers of UK M&A in the sector remained undimmed as consumers shift to different products in terms of taste, format and convenience, as well as the appeal of consolidating in a still-fragmented market.

However, he said there had been a potential slowdown of deal-making in the first quarter of 2019 as the UK moved closer to the 29 March Brexit deadline.

With that date only days away and the exit terms still unclear, he conceded that caution could suppress deal numbers in the first half of the year.
"We've still got clients wanting to do things from both the buy and sell side, but overall the numbers will be depressed while that significant level of uncertainty is potentially so close to being resolved."
He added that the effect on deal activity could depend on the length of any extension to Article 50, with a short-term extension causing more players to hold off on completing deals but a longer-term extension potentially forcing companies to make moves rather than wait for a long period of time.