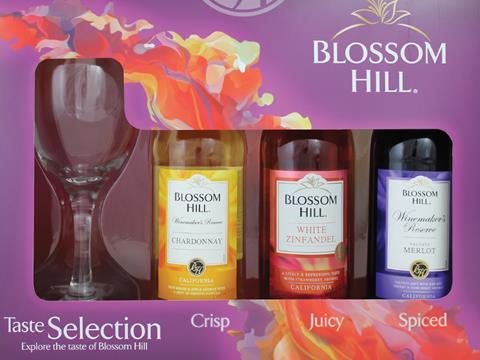 Diageo (DGE) has agreed sale of its UK and US wine businesses – including Blossom Hill and Piat d'Or – to Australia's Treasury Wine Estates for $552m.
The deal includes US based Chateau and Estate Wines and the UK based Percy Fox businesses, which house brands including Beaulieu, Acadia and Blossom Hill.
Diageo said the proceeds would be approximately £320m after tax and transaction costs and will be used to repay borrowings. The transaction is expected to complete around the end of the calendar year.
Diageo said it will take a £150m exceptional loss on the sale of the assets after tax.
CEO Ivan Menezes said: "Diageo's strategy is to drive stronger, sustained performance through focus on our core portfolio and today's announcement is another element of that strategy in action. Wine is no longer core to Diageo and this sale gives us greater focus.
"With the completion of this transaction Diageo will have released £1bn from the sale of non-core assets since the start of the financial year. This proactive portfolio approach has focused the business, enhanced our financial strength, improved our returns and strengthened the business, positioning us even more firmly to deliver our performance ambition."
The move is the latest in a series of portfolio optimisations for Diageo this year, including Diageo the $780.5m deal with Heineken announced earlier this month to swap assets in emerging markets.
Diageo sold its 58% stake in Desnoes & Geddes, which makes Red Stripe and other stouts and spirits in Jamaica, and its 50% holding in Malaysia and Singapore beer business GAPL to Heineken. At the same time the group increased its ownership of Guinness Ghana Breweries to 72% with the acquisition of Heineken's 20% stake.
Diageo also sold off its Gleneagles Hotel and golf resort in Scotland for around £150m to private investment company Ennismore in July.
The latest deal leaves Diageo – which previously generated around 4% of revenues through wine – with limited wine assets.
Following completion of this transaction Diageo's wine interests will be limited to Justerini & Brooks Wine Merchants, the Argentinian wine business of Navarro Correas, the wine brands of Mey Icki and USL, the Chalone brand and assets and the Acacia winery and vineyard.
Diageo will continue to be guarantor for the 2010 $260m sale and leaseback transaction it signed relating to land and facilities of Diageo Chateau and Estate Wines.
Diageo shares fell 1% to 1,824.1p today on the news. The shares are currently around 2% so far in 2015, but have risen by over 10% since late August.