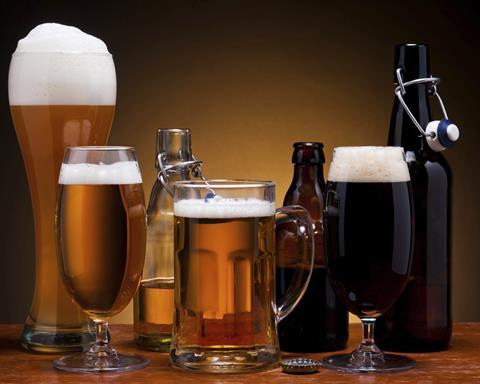 Diageo (DGE) is selling off its stakes in a joint venture with rival drinks giant Heineken as it restructures its operations in South Africa and Namibia.
The Johnny Walker, Smirnoff and Guinness owner will operate in the region through wholly owned subsidiaries once the transaction has completed, the group said in a statement to the London Stock Exchange.
The move will effectively dissolve its joint ventures with Heineken, as well as Namibian company Ohlthaver & List, which is the majority shareholder of Namibia Breweries Ltd (NBL) and one of the country's largest private sector employers.
Diageo is selling its 42.3% equity stake in DHN Drinks, a 25% share in Sedibeng brewery in Gauteng, South Africa, and the 15% it owns in NBL.
It will net about £128m in cash from the sales, which are expected to complete before the end of the year, subject to the usual regulatory approvals.
"We have worked very successfully with Heineken and NBL throughout our partnership, growing the beer business and establishing market leadership in spirits," Diageo CEO Ivan Menezes said. "From this leadership position we now believe that Diageo has the necessary scale to move to the next stage of growth for spirits, RTDs and our beer and cider portfolio in a focused, simplified ownership structure."
Heineken CEO Jean-François van Boxmeer added the group had "benefitted enormously" from the collaboration over the past 11 years. "Our new structure allows us to focus solely on the beer category and strengthens our platform for continued growth. We look forward to working with our longstanding partner Namibia Breweries and are excited about our future prospects in this important part of the global beer market."
DHN was formed in March 2008 by the three companies for their combined beer, cider and ready-to-drink (RTD) businesses in South Africa; the Sedibeng facility in Johannesburg – completed in July 2010 – was the first South African brewery for Heineken; and NBL, which can trace its roots back to 1920, makes a number of lagers and mixers, as well as brewing Amstel and Heineken under licence and distributing Guinness, Erdinger and Captain Morgan & Cola.
Diageo will also acquire the remaining shares it does not already own in Brandhouse Beverages, a premium alcohol beverage company in South Africa.
Shares in Diageo are up 0.5% this morning to 1,828p after falling more than 5% since news emerged las week that the Securities and Exchange Commission is investigating the group for its distribution practices in the US.
Diageo will report its annual results on Thursday (30 July), with analysts expecting a similar set of results as a year ago. Underlying sales growth is widely expected to be broadly flat.