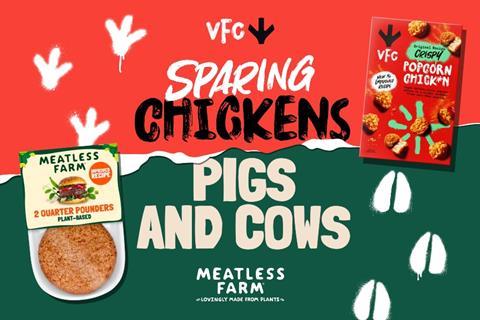 A surge in distressed acquisitions has boosted dealmaking figures once again as difficulties in the meat-free and brewery industries led to a pick-up in M&A activity, according to a new report.
Deal volumes jumped 68.2% year on year to 37 transactions in the four months to August 2023, while value increased 49.1% to about £400m, a report from corporate finance house Oghma Partners showed.
It continues the momentum in the first four months of the year when volumes reached a six-year high of 33 deals.
However, more than 75% of the deals completed in the second tertial had an estimated value of £10m or less amid ongoing challenges in capital market, with the number of mid-to-high market deals remaining historically low.
"The resilient and defensive characteristics of the food and beverage M&A sector can once again be seen with T2 deal volume at its highest level since 2019 despite the relentless market challenges," said Oghma partner Mark Lynch.
He added the increase in deal volume and low-value deals could be explained by the surge in distressed M&A activity, with 27% of deals in the period being out of administration, up 14.9% from the first four months of 2023.
"Business models have been challenged by the rise in the cost of debt, as well as the cost of raw materials, combined with a more value-focused consumer," Lynch said.
Notable distressed deals in the period included the pre-pack acquisition of Meatless Farm by VFC Foods, and Heather Mills picking up Plant & Bean from administration. Difficulties in the craft brewing sector also saw Brew by Numbers and Black Sheep Brewer bought out of administration by Breal Capital.
Other notable deals in the period included Pemberton Asset Management acquiring Oscar Mayer, Flywheel Partners buying Freshcut Foods and Britvic bolting-on Jimmy's.
Lynch added the deal outlook for the remainder of the year continued to be positive.
"The recovery we have seen in activity is likely to be aided by easing food inflation, both output and input," he said.
"Consumer demand has remained steady, and this helps provide reassurance to buyers. As 2023 numbers are delivered and the outlook shifts to 2024, there may be more confidence amongst sellers to bring the larger deals to market."