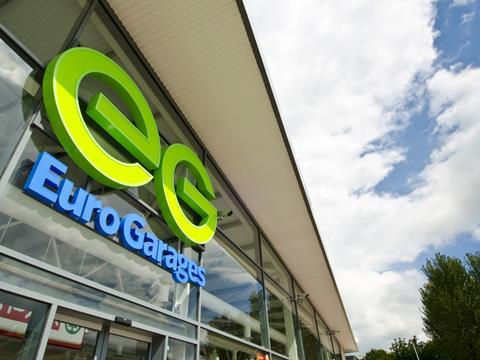 Euro Garages has completed the acquisition of US forecourt operator Kroger's 762 convenience stores as it propels itself into the US market for the first time.

Euro Garages now has 66 franchise operations across 18 states. It employs 11,000 staff under the Turkey Hill, Loaf 'N Jug, Kwik Shop, Quik Stop and Thom Thumb banner names.

The forecourt operator struck a £2.2bn deal with retail giant Kroger to acquire its store network in February.

Euro Garages will establish its North American headquarters in Cincinnati, Ohio, and will continue to operate under its existing banner names.

The completed takeover is intended to act as a launch pad to facilitate the acquisition of further assets in North America.

"We now look forward to working with our exceptional US management team and beginning to invest in the network in the coming months," said EG Group founder and CEO Mohsin Issa. "Given the spatial spread across the USA, nurturing the right strategic brand partnerships for the respective market regions is going to be an important strategy focus in North America,

"We already have established relationships with many leading US retail brands and consumers want to access convenient locations to fulfil multiple fuel, convenience store and food-to-go missions and stop at those locations that provide excellent welfare to motorists. For example, customers are looking to access a safe retail environment, well-lit sites with ample parking, free wi-fi, internal seating areas and clean washrooms.

"We aim to invest and transform our locations into branded retail destinations and be recognised as an effective US fuel, convenience store and food-to-go retailer."

Euro Garages already has 4,600 sites across Europe, employing more than 26,000 staff.