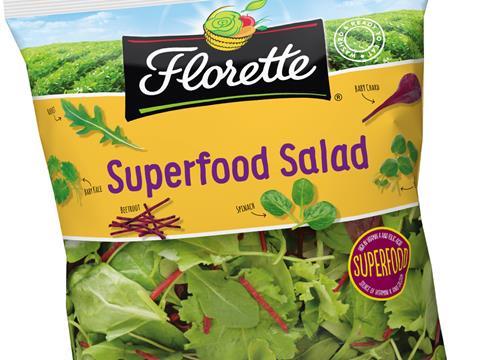 Fresh produce supplier Florette has acquired the Lancashire site of MyFresh Prepared Produce from the William Jackson Food Group for an undisclosed sum.
MyFresh produces a range of prepared salad from the Wigan site and prepared veg from another facility in Bedfordshire.
MyFresh Chicksands remains part of William Jackson, led by MD Tim Proudlove, and will continue to trade under the MyFresh name indefinitely, the group said.
The Wigan site, which employs almost 300 staff, will trade as MyFresh Wigan but in the coming months will stop using the MyFresh name, a statement added.
Florette, part of the French Agrial group, said the deal as part of its vision to be a major player within the UK fresh produce category.
"The acquisition of MyFresh continues an exciting journey for Florette in the UK and Ireland," MD Doug Robertson added.
"MyFresh is a successful business that complements our existing operations and will help us to grow in the convenience retail and foodservice markets – both of which are showing consistent levels of growth and allows us to meet consumers' needs for healthy food options, whatever the channel.
"MyFresh shares similar business values to Florette and we are confident this new acquisition will be a great addition to the Florette portfolio. We would like to welcome MyFresh to the Florette family and look forward to growing together."
William Jackson CEO Norman Soutar said: "This is a fantastic opportunity for our Wigan business. With the excellent expertise and scale offered by Agrial, the Wigan site will be able to grow into an even stronger business.
"William Jackson has been a shareholder for 12 years and in that time we have seen the business change dramatically. Today, it has a truly first-class operational reputation and this is a source of great pride to us all.
"The new owners are experts in fresh produce with a long history of investing in and growing businesses in the sector. They are committed to the future of the business at the Wigan site and will invest to continue to grow the business."
The acquisition follows that of beetroot product manufacturer Axgro Foods by Florette in 2016.