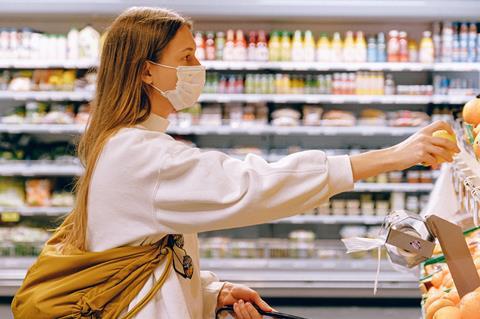 Food and drink deal activity dropped by about 15% in the first quarter, amid warnings the coronavirus outbreak is likely to cause a more dramatic slowdown in dealmaking over the coming months.

The quarterly Grant Thornton review of food and beverage sector M&A activity found 44 transactions involving UK companies were recorded in the first three months of 2020, down from 52 in the same period in 2019.

The numbers also represent a drop on the 49 deals announced in the final quarter of 2019.
Total disclosed deal value for the quarter of £298.8m across 18 deals with publicly disclosed values also represented a major drop on the previous quarter's total disclosed value of £3.8bn as a high proportion of this year's deals have involved start-ups and early-stage businesses.
Grant Thornton head of food and beverage Trefor Griffith said first quarter deal activity was already being constrained by continued uncertainty over Brexit, but had been thrown into "disarray" by the coronavirus outbreak, with activity ­"drastically reduced".

The Grocer reported last month that deals involving MPM Products, Gosh and Grenade had been paused.

"The coming months are likely to see some distressed deals, but there is unlikely to be significant activity until there is more certainty around coming out of lockdown and what that means for consumer behaviour and the general economic environment," Griffith said.
However, he argued that a higher level of distressed activity and more clarity around post Brexit trade agreements could lead to a surge in sector M&A next year as financing should not be as much of a limiting factor compared to the 2008/9 financial crash.
During the first quarter the number of transactions involving private equity investment toppled previously high levels.
In total, 22 of the 44 deals (50%) involved PE or venture capital investment, with a particular focus on growth capital provided to start-ups and early stage businesses.
While private equity demand for high-growth grocery assets will remain, due to the defensive nature of food and drink companies, PE investors could be inhibited by a scaling back of the availability of debt.
"The structure of the funding landscape could change dramatically," Griffith said. "There is no question that, over the last few years, a plethora of debt funds have provided plenty of debt to leverage deals. It is very likely that debt is going to be less plentiful going forwards and priced higher, which will have an effect on valuations."