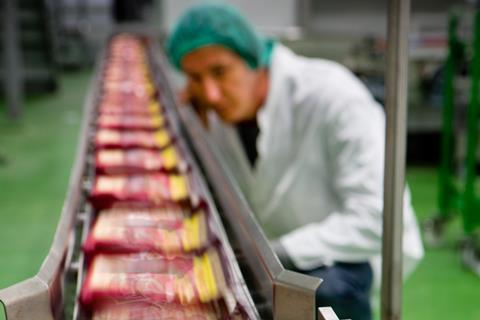 Food and drink M&A activity dropped in the first quarter of the year as Brexit-driven uncertainty slowed the market, but deal volumes remain up year-on-year.

Grant Thornton's quarterly Bite Size food and drink M&A report found that deal volumes dropped 19% from the fourth quarter of 2018 to 47 completed deals in the first quarter of 2019.

However, the report notes M&A activity is actually up by almost a quarter on the 36 deals recorded in the first quarter of 2018.

Deal values were also at their second highest level over the past five quarters with disclosed deal value of £1.67bn, boosted by Saputo's £975m acquisition of Dairy Crest.

Grant Thornton's head of food and beverage Trefor Griffith suggested that Brexit-driven uncertainty had led to a slightly lower level of deals, but there were causes for optimism.
"The decent level of activity shows there will still be plenty of deals that need to happen despite the backdrop of uncertainty," he said. "Those underlying trends relating to shifting consumer tastes and the wall of money waiting to be put to use have not gone away."

Private equity activity was slightly subdued in the quarter, with the eight deals signed in the quarter down from the 11 in each of the previous two quarters.

However, cross border activity has continued to rise, with 14 deals with overseas acquirers and 12 deals in which UK/Irish companies bought overseas assets.

In the quarter 40% of buyers of UK/Irish targets were international, compared to 27.8% throughout 2018. Correspondingly, domestic deals dipped to 45% of the total, compared to 56% in 2018.

Griffith said in general valuations remained solid, despite buyers remaining somewhat cautious leading to fewer suitors for targeted companies and some overseas players pulling out of processes because of Brexit concerns.

"Hopefully when there is more clarity and less volatility, operators will be able to thrive in a less constrained environment and we will see an upturn in M&A," the report concluded.