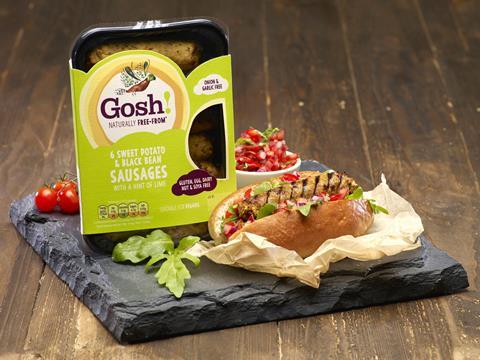 Deal activity in the UK hit the highest levels recorded for more than a decade in 2021. However, inflationary headwinds look set to hamper dealmaking this year, according to a new report on food & drink M&A.
Total deal volume in the industry soared 51% last year versus 2020, with 89 transactions recorded, while deal value came in at an estimated £6.6bn – the biggest total since 2010.
Corporate finance advisory firm Oghma Partners said increased activity by private equity firms helped drive the upsurge, attracted by the food & drink industry's defensive assets and strong cashflows, as well as the mountain of dry powder in financial circles and the low cost of debt.
Additionally, overseas buyers had another active year, accounting for 39.1% of total deal volume – the highest percentage of non-UK corporate buyers involved in UK F&B deals since 2010.
However, the report by Oghma warned that the trading environment in 2022 was expected to be more challenging.
"Cost pressures are appearing in most directions whether that be labour, energy, raw material or distribution costs, the firm said.
"The next 12 months will be a further test of the business models of many companies. Weaker businesses that struggle to get pricing through and/or reduce costs will find the prospect of a business exit more testing under these conditions."
Oghma predicted interest in the plant-based sector would not slowdown in 2022 as many traditional protein companies continue to try and rebalance portfolios.
There was a wave of activity in the category in 2021, with the likes of Portuguese conglomerate Sonae acquiring Gosh Food and Canadian dairy giant Saputo snapping up dairy alternative cheese producer Bute Island Foods.
Although, disappointing revenue performance of Oatly and Beyond Meat – and a corresponding decline the firm's share price – could see valuations in the sector come under pressure, Oghma said.