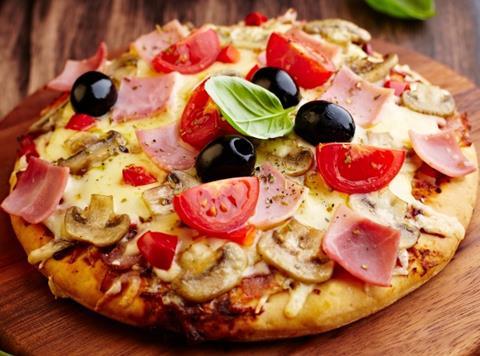 Food ingredients distributor Silbury has agreed to merge with pizza ingredients supplier Portal Foods to create a new £45m company.
The combined ingredients supplier will be called Silbury-Portal and could will supply high street and retail brands in the UK, Ireland and internationally.
Adrian Hall, managing director of Silbury, said the merger would open up new markets for the new business and could lead to an increase in headcount.
"By merging Silbury and Portal we have created a single company with a wider product range and unified quality control procedures across all areas of production and sourcing," he said.
"As a 100 per cent British owned business we are committed to developing our production facilities here in the UK. Investment in manufacturing and logistics will be a key focus moving forward, giving us greater control over our supply chain and providing our customers with the provenance they expect and demand."
Warwick-based Silbury focusses on edible oil products, tomatoes and other ingredients, while Banbury-based Portal Foods supplies bespoke pizza products to pizza chains and the independent sector in the UK and internationally.
Silbury and Portal were already fellow shareholders in Portuguese based tomato product manufacturer HIT Group.
"The foodservice industry is experiencing rapid growth in the UK and by combining our strengths we are well positioned to meet the needs of a sector that is expected to be worth more than £56bn by the end of 2019," said Hall. "The customers of both companies now have access to a broader range of ingredients and confidence that all products meet the stringent quality control procedures.
Hall added that integration will happen "gradually over a period of time" and will ultimately lead to innovation in product development and packaging design.
David Page, managing director of Portal Foods added: "We are very excited by the opportunities that this merger will create."
The terms of the merger were undisclosed.