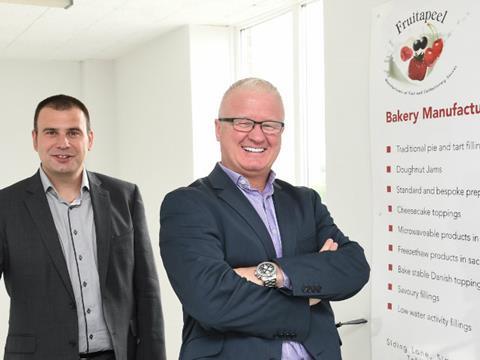 Fruit and confectionery sauce maker Fruitapeel has been taken over by Belgian group Puratos to strengthen its presence in the UK bakery sector.
The acquisition, for an undisclosed sum, comes less than seven months after Terry and Deborah Haigh bought the Fruitapeel business from existing fellow shareholders in an MBO.
Puratos said the deal would enable the company to enhance its offering to existing customers, with Fruitapeel Lancashire facility allowing access to a strong manufacturing unit.
The move will also see Puratos UK develop its expertise in fruit sourcing and production of preservative-free fillings, it added.
Established in 2006 by Terry Haigh, Fruitapeel produces fruit and confectionery sauces for the retail and foodservice sectors across the UK, including ice cream brands, farm shops and artisan producers, as well as fruit purees, compotes, coulis, jams and preserves for the cakes and bakery industry.
It featured in The Grocer Fast 50 in 2016 and 2017, with a two-year compound annual growth rate (CAGR) of 17.7%.
"It gives me great pleasure to announce Puratos' acquisition of Fruitapeel, which offers a genuine win-win scenario for both businesses and their respective customer bases," said Julia Darvill, Puratos UK general manager.
"Moving forward we will be able to offer a more comprehensive product and service range."
Terry Haigh added: "I could not be happier with what Puratos has to offer for the future of Fruitapeel. Puratos not only bring a wealth of experience, passion and commitment, they also provide the manufacturing experience to compliment a business that has been built on quality and customer service, this is truly an exciting time for the business and our customers."
Puratos UK was founded in 1977 and operates from offices and manufacturing site in Buckingham. In 2016, the company opened an innovation centre in Oxfordshire to focus on research into ingredients, process and technologies, development of new applications and training of new and existing customers.
Belgium-headquartered Puratos supplies ingredients for customers in the bakery, patisserie and chocolate sectors.
Fruitapeel's 50,000 sq ft Merseyside factory has a manufacturing capacity of 400 tonnes a week. The company has recorded rapid growth in recent years after diversifying into juice, with sales leaping to more than £17m in 2016. It has since spilt the sauces and juice divisions into separate businesses.