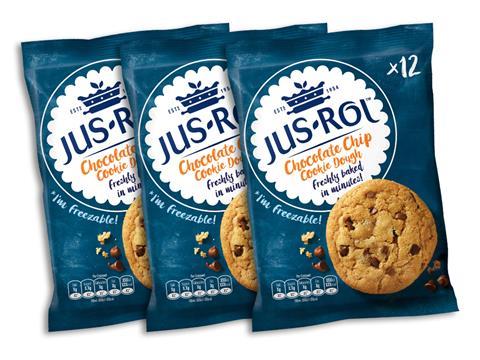 General Mills has continued to streamline its portfolio of food assets with an agreement to sell its European dough businesses for an undisclosed sum.
French-headquartered ready-to-bake dough specialist Cérélia will take over the General Mills branded and private label dough businesses in the UK and Ireland and Germany, including the Knack & Back and Jus-Rol brands.
The sale represents another step in the US food groups 'Accelerate' strategy to focus more on its high-growth core platform of Mexican foods, ice cream and snack bars, with brands such as Old El Paso, Häagen-Dazs and Nature Valley.
Earlier this year, General Mills sold off its European holding in yoghurt brand Yoplait to French dairy co-operative Sodiaal. Reports also emerged this month that the group is weighing up disposing of its Progresso and Helper brands in the US for $3bn.
"The Knack & Back and Jus-Rol brands are much-loved by consumers and have been an important part of General Mills," said Ben Pearman, General Mills MD for Europe and Australia.
"As an international leader in dough, we are confident that Cérélia has the capabilities and resources to help these brands flourish in the future."
Cérélia makes a line-up of pie and pizza dough, pancakes and cookies and owns a number of brands, including English bay, Abra-Ca-Debora, Jan, Pop Bakery and Croustipate. It generated turnover of close to €500m in 2020, employees 1,600 staff and has ten production facilities in France, Belgium, the UK, the Netherlands, Canada and the US.
The business has a presence in more than 50 countries and works with retailers, foodservice and as a co-packer.
Cérélia president and co-CEO Guillaume Réveilhac said the company has had a supply chain partnership with General Mills in the dough category for many years.
"Now, taking over the Jus-Rol and Knack & Back brands under the two transactions announced today, offers us a great platform to work even more closely with our customers on growing the dough-to-bake segment through investment and innovation, in line with leading consumer and environmental trends, to provide consumers with even greater variety and exciting new products."
The deal is expected to close by the end of General Mill's current financial year in May 2022.