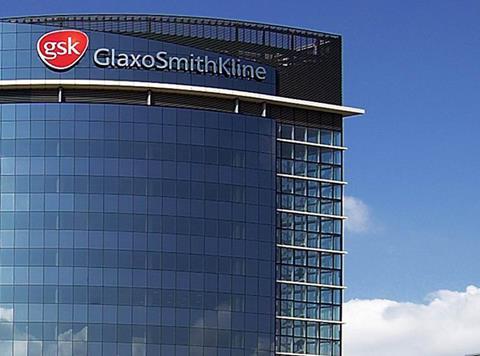 Top story
Bidding will begin next month for Horlicks and the rest of Glaxosmithkilne's (GSK) global consumer nutrition business.
First round bids are being sought for the middle of September, the Times £ reports, after GSK put the business up for sale in March, including the hot drink brand outside the UK.
The drugs giant put the business up for sale in March as it looks to accumulate the $13bn needed to complete the acquisition of the remaining stake in its wider consumer joint venture with Novartis.
It agreed to buy the 36.5% stake in the consumer health arm in March, which includes brands such as Sensodyne and Panadol.
Emma Walmsley, chief executive since 2017, announced a strategic review of its consumer nutrition assets in the spring.
GSK sold the UK brand for Horlicks to Almia Foods in 2017, but drink remains particularly popular in India where it is traditionally served as a breakfast drink for children.
In June, Coca-Cola was reported to be one of a clutch of multinational fmcg firms eyeing up a deal to purchase the 145-year-old drinks business.
Potential buyers, the newspaper reports, include Reckitt Benckiser and Unilever, as well as Coca-Cola, Nestlé, Pepsico and Mondelez.
Last year GSK recorded £30.2bn in sales including a 2% rise in consumer health sales, to £7.8bn. However, sales in the nutrition category fell 5% to £680m.
Last month it announced plans to slash costs as part of a £1.7bn restructuring programme – but stopped short of a rumoured demerger.
The restructuring plans came as the company "recorded an encouraging first-half year of trading", with slumping consumer revenues more than offset by growth in its vaccine business.
GSK's consumer healthcare sales fell 1% to £1.8bn in the second quarter, but the company failed to split off the consumer arm as recently predicted.
Walmsley is one of ten key figures in the sector to be nominated for the prestigious Grocer Cup award for outstanding leadership over the past year.
Morning update
Former Domino's Pizza Group CFO Rachel Osborne has been named as the new CFO at struggling high street department store Debenhams.
Osborne, a former John Lewis executive, will join the retailer from 17 September after the departure of current finance chief Matt Smith, who announced plans to join rival Selfridges in April.
Debenhams has struggled in 2018, with its share price falling 62% so far in the fiscal year, heavily impacted by multiple profit warnings.
In July the company denied it was facing a "cash crisis", stating that it was in a "healthy balance sheet and cash position".
"I am looking forward to working with Rachel," said Debenhams CEO, Sergio Bucher.
"She has deep experience across a variety of retail and customer-facing businesses and her commercial expertise will be invaluable as we build a strong financial foundation to underpin the transformation of Debenhams."
Rachel Osborne said: "I am delighted to be joining Debenhams. This is a challenging time for UK retail but Debenhams has a strong heritage, leading market positions and a credible plan for its future. I look forward to being part of the team delivering the transformation."
Restaurant discount app BigDish has announced plans to rapidly expand in Asia through yield management pricing techniques.
The company believes that yield management, which involves using different prices for products at different times, "will transform the restaurant industry".
Markets in Asia, including Philippine capital Manila, are "excellent growth opportunities" given increasing consumer spending in the region.
In this morning's early trading, the FTSE 100 has slid 0.4% to 7,537pts ahead of US-China trade talks.
The early risers this morning include Stock Spirits Group (STCK), up 4.5% to 207p, British American Tobacco (BATS), up 0.8% to 4,155.5p, and PZ Cussons (PZC), up 0.8% to 240.4p.
The early fallers include Distil (DIS), down 3.8% to 2.5p, RPC Group (RPC), down 1.3% to 757.4p, and Glanbia (GLB), down 1.2% to 14.8p.
Yesterday in the city
The strengthening pound weighed down on the FTSE 100 yesterday, which saw it drop 0.3% to 7,565pts.
Growth of branded products, which outstripped own-label sales for the first time since May 2015, helped grocery sales rise 3.5% over the 12 weeks to 12 August, according to Kantar Worldpanel data released yesterday.
English winery Gusbourne (GUS) was the highest climber in the sector, jumping 3.9% to 67p in yesterday's trading.
Other risers across the day included beleaguered Premier Foods (PFD), up 2.6% to 41.6p, WH Smith (SMWH), up 2.2% to 2,012p, Wincanton (WIN), up 2% to 250p, and Greencore (GNC), up 2% as well, to 179.5p.
It was a more negative day for sweetener manufacturer Purecircle Ltd (PURE), which slipped 6.2% to 377.5p, shortly after announcing the appointment of Stephane Ducroux as Chief Commercial Officer.
Other fallers included agriculture firm Carr's Group (CARR), down 3.3% to 145p, British American Tobacco (BATS), down 2.4% to 4,122p, Imperial Brands (IMB), down 2.1% to 2,923.5p and Compass Group (CPG), down 1.6% to 1,681.5p.