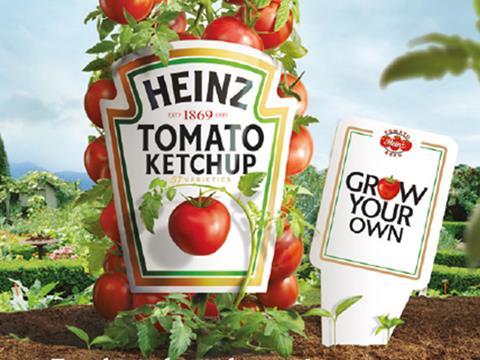 Heinz and Kraft Foods will merge to create the world's fifth largest food and drink company after Heinz owner 3G Capital agreed to acquire Kraft.
Kraft Foods shareholders will receive 49% of the combined entity named The Kraft Heinz Company, with existing Heinz shareholders taking a 51% stake.
Brazilian private equity firm 3G Capital, along with fellow Heinz owner Warren Buffett's Berkshire Hathaway, is to inject an additional $10bn into the merged company.
The Kraft Heinz Company will have revenues of approximately $28bn (£18.75bn) with eight $1-plus billion brands, including Heinz, Kraft, Oscar Mayer, Ore-Ida and Philadelphia, and five brands between $500m-$1bn. It will become the third largest food and beverage company in North America and the globe's fifth largest.
Heinz has a significant international business, but Kraft in primarily focussed on North America, having span-out its international snack foods brands – including the UK's Cadbury business – into Mondelez in 2012.
Alex Behring, chairman of Heinz and managing partner at 3G Capital, will become the chairman of The Kraft Heinz Company, while Kraft Chairman and CEO John Cahill, will become vice chairman and chair of a newly formed operations and strategy committee of the board of directors. Bernardo Hees, CEO of Heinz, will be appointed CEO of The Kraft Heinz Company.
Behring commented: "By bringing together these two iconic companies through this transaction, we are creating a strong platform for both US and international growth. Our combined brands and businesses mean increased scale and relevance both in the US and internationally. We have the utmost respect for the Kraft business and its employees, and greatly look forward to working together as we integrate the two companies."
Warren Buffett, Chairman and CEO of Berkshire Hathaway said, "I am delighted to play a part in bringing these two winning companies and their iconic brands together. This is my kind of transaction, uniting two world-class organizations and delivering shareholder value. I'm excited by the opportunities for what this new combined organization will achieve."
John Cahill added: "Together we will have some of the most respected, recognized and storied brands in the global food industry, and together we will create an even brighter future," said "This combination offers significant cash value to our shareholders and the opportunity to be investors in a company very well positioned for growth, especially outside the United States, as we bring Kraft's iconic brands to international markets."
The transaction is still subject to approval by Kraft shareholder s and monopolies bodies. On receipt of these approvals it is expected to close in the second half of 2015.
As part of the deal, Kraft shareholders will receive a special cash dividend of $16.50 per share upon closing. This payment represents a premium of 27% of Kraft's closing price as of March 24.