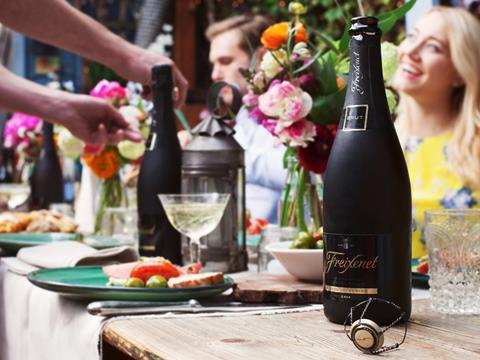 German sparkling wine giant Henkell - an arm of Dr Oetker - has completed its acquisition of Spain's Freixenet.
The European Commission competition authority announced today (1 August) it had greenlit the deal, netting Henkell a 50.67% majority stake in Freixenet, making the combined business the world's largest supplier of sparkling wine.
The merger would allow Henkell and Freixenet to "access new markets and distribution channels, enabling them to achieve sustainable growth" at a global level, said Freixenet.
A new board of directors at the Spanish business will be led by co-presidents José Luis Bonet and Albert Christmann, joined by SA Damm president Demetrio Carceller Arce as well as managing directors Pedro Ferrer and Andreas Brokemper, who will act as spokesmen for Henkell's management.
In the UK, the deal nets Henkell subsidiary Copestick Murray, which has merged with Freixenet UK, a similarly dominant position in the market.
Freixenet was "a fantastic brand which is having some tremendous success in the UK and around the world" said Copestick Murray MD Robin Copestick.
The deal comes as sales of wines across Copestick's and Freixenet's portfolios have seen serious growth over the past year.
Copestick's I Heart brand added a whopping 36.7% (£18.4m) to its value - the third largest gain for any wine brand in the past year. It's now worth £68.5m [Nielsen 52 w/e 21 April 2018].
Meanwhile, Freixenet has grown sales 36.4%, adding £10.2m to its value, which reached £38.3m. The brand made its debut in prosecco last year.