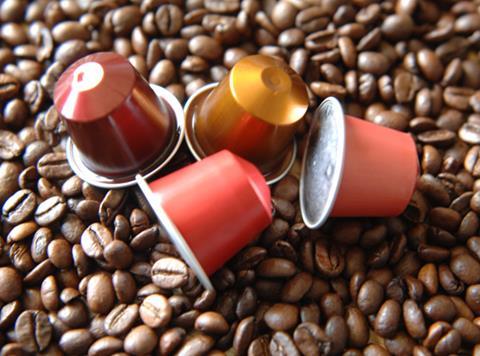 The new 'global coffee alliance' between Starbucks and Nestlé raises some interesting questions about the future of both businesses and the global coffee market.
Nestlé has effectively bought a $2bn annual turnover arm of the Starbucks business in an attempt to broaden its portfolio and become more relevant for today's coffee shoppers. The Starbucks products will diversify Nestlé's offering into roast and ground coffee, enabling it to appeal to an even wider market.
In particular, this deal will add great value to the retail sector. Retailers will benefit from Nestlé 's broad category insight and ability to supply a full range of products to fulfil shoppers needs and in turn grow the category. Despite Starbucks being a retailer itself, the deal should not result in any direct clashes with the UK grocers as they are not competing directly.
But what about Nespresso, Nestlé's existing premium coffee offering? Nespresso is not available in UK retailers, and it is unlikely this will change any time soon. The Nespresso offering will remain distinctly different and grounded in the direct-to-consumer experience of purchasing coffee online or at the boutique stores.
The alliance with Starbucks is about Nestlé adding to its coffee portfolio for supermarket shoppers and using its experience, distribution network and category insight to drive growth of the Starbucks brand within supermarkets for at-home consumption. Nestlé is now truly the leading coffee supplier, positioning itself as industry leader to advise and work alongside its retailer customers to deliver against objectives and drive category growth.
Some may be surprised to see that Nestlé will not acquire any Starbucks infrastructure or get products listed within Starbucks stores as a result of this deal. This is smart for both brands, in order to retain brand identity for shoppers. Within the UK it will be important for Nestlé to keep the Starbucks brand separate to retain the out-of-home and premium nature of the brand for shoppers. That said, brand perceptions of both Nestlé and Starbucks should be considered in each market worldwide to understand whether there could be any advantage to using the halo brand as a positive re-enforcement in some countries.
Equally, Nescafe products (at least in the UK) do not belong in Starbucks coffee shops, and retaining this distinction for consumers will only help to grow the number of coffee occasions and in turn the category. There's no upside to allowing the two brands to become interchangeable and therefore indistinctive from each other.
Having said this, there's no reason to stop smart commercial deals with Nestlé's complimentary products. Who knows, perhaps we'll see some future partnerships between Starbucks products and Nestlé brands outside of the coffee category – latte and a KitKat anyone?
Matt Lee is MD at Capture