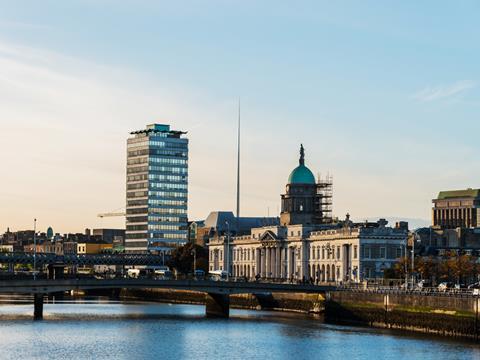 The planned relocation of Brazilian meat giant JBS to Ireland could stir up the UK meat and poultry sectors and drive further investment by JBS across Europe, industry experts have suggested.

The owner of Northern Ireland-based poultry giant Moy Park kicked off a long-awaited restructure last week, lodging papers with US regulator the Securities and Exchange Commission to list the business on the New York Stock Exchange and shift the majority of assets (apart from its domestic operation) to Dublin-incorporated JBS Foods International.

Moving the JBS global HQ to Ireland could herald further investment in the European market after its $1.5bn acquisition of Moy Park from Brazilian rival Marfrig last year and could help it expand across the EU, said one senior meat industry source. "JBS has already been saying very publicly it is interested in expanding, and this could give it that springboard."

Moy Park was already "very competitive; having JBS based so close to home will only strengthen it", the source added. "It will toughen things for all of us, but a good competitor that is financially strong is good for the whole sector."

The presence of JBS just an hour from the UK would make the business "more dangerous" and more willing to invest, added another source, while access to senior management could sway potential customers towards JBS.

"It's hard to see how this move won't result in further investment in the European supply chain and innovation in the medium term," said KPMG's UK food and drink team head Chris Stott, who added European meat companies should also prepare for interest in their talent.
"Irish companies have traditionally been seen as a closed shop, but I could see having JBS based in Dublin as hugely attractive for many senior execs in the meat and poultry sectors. The move is likely to help it access cheaper finance, tax and legal benefits in the short term."
Results
Moy Park saw year-on-year sales increase by 1.2% to £364.7m during the second quarter of 2016 - according to results posted by JBS this week - as a result of an increase in sales of fresh poultry in the domestic market and prepared products in the export market.
The increase in sales helped to offset a continuing slump in fresh poultry prices in both markets, with average fresh poultry prices per kg down 1.2% year on year at £3.14, and processed and prepared products only marginally up (0.3%) at £3.75/kg.
EBITDA increased by 9.2% to £33.5m as the business "continued to deliver progress" across Europe.
Overall, JBS reported second quarter net revenue of R$43.7bn, a year on year increase of 12.3%.
Group net income made a signifiacnt improvement on negative first quarter and year on year levels at R$1.5bn, while EBITDA increased by 35.3% on quarter one levels to R$2.9bn, though it was still 19.1% lower on a year on year basis.