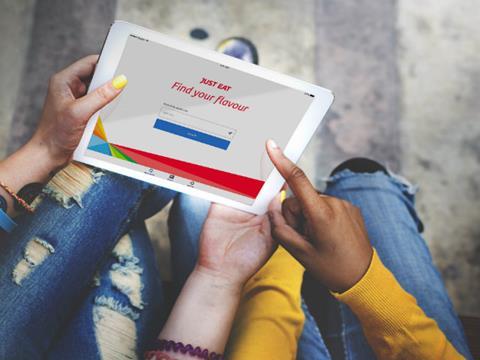 Food delivery operator Just Eat (JE.) has acquired Flyt, a startup that offers software for restaurants and restaurant suppliers, for £22m.
Just Eat, which had previously owned an 8% stake it purchased in 2016, fully acquired the business from existing investors including Time Out and Entrée Capital, using funds from its cash reserves, it said.
Flyt is described as a software platform that helps restaurant groups and restaurant suppliers globally to integrate their point of sale systems with third party services, to improve customer experiences.
It was founded in 2013 by Tom Weaver and Chris Evans, and now works with over 3,000 food-to-go and restaurant brands, including KFC, Nando's and Pizza Express.
The deal comes the day after Just Eat revealed the shock exit of Peter Plumb as CEO, only 16 months after he joined the business from Moneysupermarket.co.uk. Plumb has been replaced in the role by current CCO Peter Duffy.
"Bringing Flyt into our Group will accelerate the take-up of these services around the world and allow the Flyt team to innovate with new and exciting technology solutions for the industry," said interim CEO Duffy.
"We've admired Flyt for some time and are hugely impressed by their technology - integration between Just Eat and our restaurant partners is a critical component to providing world class food delivery services."
Tom Weaver, CEO and co-founder of Flyt said: "We've worked with Just Eat closely since they became an investor and customer in 2016 and have been continually impressed with Just Eat's vision of the future.
"Flyt plays an essential role in accelerating the adoption of restaurant technology and the acquisition enables us to take our integration capabilities and platform to a wider audience of restaurants, technology partners and point of sale providers, faster.
"Whilst we will continue to operate as an independent business and standalone platform serving all our customers, it's exciting to have the financial security and stability from Just Eat to now deliver on our vision for Flyt."