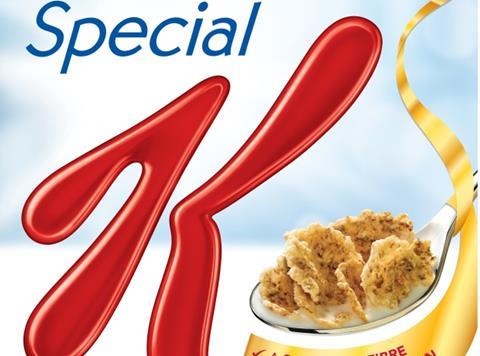 Kellogg Company has announced a partnership with leading food company Tolaram Africa to develop snacks and breakfast foods for the West African market.
The company has also acquired a 50% stake in Nigerian and Ghanaian sales and distribution company Multipro to grow its presence in Africa.
Additionally, Kellogg's has agreed the right to acquire a stake in Tolaram Africa Foods (which owns 49% of Dufil Prima) in the future. Dufil Prima manufactures brands including Indomie noodles, which are often consumed at breakfast, as well as Minimie snacks, Power oil and Power pasta.
"As a region that is experiencing explosive growth, with a population of almost one billion people and an economy that is expected to more than double over the next 10 years, Sub-Saharan Africa provides tremendous opportunity for our company," said John Bryant, chairman and CEO of Kellogg Company.
"Tolaram Africa has built a highly successful consumer products business and today, it is one of the largest food companies in Nigeria," said Bryant. "Tolaram has a great track record of building beloved consumer brands, including the market leader Indomie noodles, and fuelling their growth. This partnership is an excellent strategic fit for Kellogg."
Kellogg Company has agreed to pay approximately $450m for the 50% in Multipro and the option to purchase a stake in Tolaram Africa Foods.
Amit Banati, President, Kellogg Asia Pacific commented: "Kellogg's well-known and iconic brands and our research and development expertise, combined with Tolaram's strong local sales, marketing, supply chain and distribution capabilities, positions us to become a breakfast and snacks leader in a thriving market," said Amit Banati, President, Kellogg Asia Pacific.
Sajen Aswani, CEO, Tolaram Group added: "Kellogg is a world leader in its categories and has successfully built brands that are synonymous with it. We're pleased to have entered into this partnership, as we share similar values and an aligned vision for Africa, a continent we have been operating in for over 35 years. This is another significant step towards providing affordable and wholesome nutrition for our expanding consumer base."
Total sales from the African investments are expected to be approximately $750m in 2015. Kellogg Company will fund the acquisition using international cash and an increase in commercial paper of $350m.
The company expects that reported earnings per share excluding transaction and integration costs will not be affected by the transaction in 2015 or 2016. It expects the deals to be slightly earnings accretive in 2017.