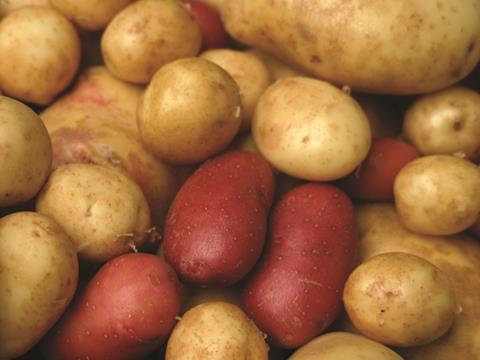 Produce Investments is to close its subsidiary the Kent Potato Company on 1 December.
The potato supplier – which also owns the GreenVale brand – announced on 8 October it had entered a 45-day consultation period with staff at the Kent Potato Co packing facility in St Nicholas-at-Wade after the reduction of a major contract to supply potatoes to an unnamed supermarket.
In a short statement released today (10 November), Produce Investments said it had "regrettably" decided to cease operations at the site and close the business, with employee representatives agreeing to conclude the 45-day consultation period early "to enable all employees to have as much time as possible to begin practical preparations for the future".
The company was not prepared to indicate if production had now ceased at the plant. But it confirmed that production of Kent Potato Co Amber salad potatoes - which had recently been boosted by a doubling of sales in Lidl - would continue to be supplied through the group's sites in Cambridgeshire and Scotland.
The announcement last month of potential job losses followed a fall in operating profits by Produce Investments from £11.1m to £8.04 for the year to 27 June 2015 due to "challenging market conditions", with the anticipated loss in supermarket business for the Kent Potato brand seeing its business with the unnamed retailer falling from 40% to a minimum of 25% of its core retail volume of potatoes.
This meant the Kent facility could become surplus to requirements, suggested Produce Investments CEO Angus Armstrong last month.
"The company will now commence a number of activities to support employees, including the transfer of roles to fill vacancies on other sites and training support," said a Produce Investments spokesman, adding it was "important to pay tribute to KPC employees for the extremely professional manner in which they have conducted themselves throughout this difficult process".
Produce Investments declined to comment on the amount of staff affected by the closure.