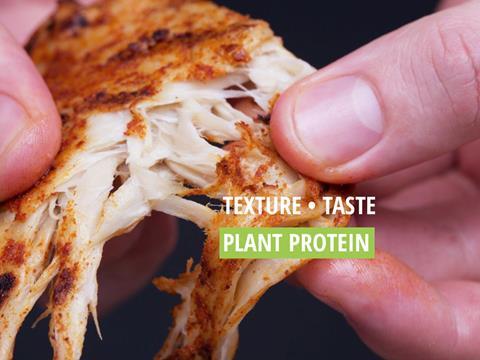 Kerry Group is making a major move into the meat alternatives market with the acquisition of Ojah, an innovative Dutch maker of textured meat alternatives.
The deal – reported to be worth 'less than €20m' – was notified to the European Commission for merger approval on 19 March.
Based in Ochten, Ojah makes a wide range of meat alternative products under the Beeter and Plenti brands and for own label, using a proprietary 'clean-label high moisture extrusion' technique. 'The result is a meat-free product with a fleshy texture, unique bite and tenderness,' the company claims on its website.
The Ojah product range includes lines such as natural and seasoned chunks and strips as well as vegan nuggets. The products are made from soy or pea protein and are gluten free.
A spokesman for Kerry Group said Ojah had a strong track record of innovation and R&D and operated in a fast-growing consumer segment. "One of the major trends in the past 12 to 18 months has been the growth in meat-free alternatives," he added. "We have the largest tech base within the industry and we continue to invest new technology to be able to respond to new trends. Ojah's novel, innovative meat-free technology is ideally suited to this."
In 2012, Ojah was named the Netherlands' most innovative SME. It also has a strong export business, with Plenti currently sold in 21 countries around the world.
"Kerry has established routes to market and a very strong global customer base," said the spokesman. "We see clear potential to grow the business and take it into wider applications."
Ojah is currently owned by Korys, the investment vehicle of the Belgian Colruyt Group, which acquired the company in February 2017 for an undisclosed sum.
News of Kerry's acquisition of Ojah was first reported by the Irish Independent.
Rise in plant-based proteins
The deal comes as consumer interest in plant-based meat substitutes is growing rapidly.
Next-generation plant-based products from the likes of Beyond Meat and Impossible Foods are attracting high-profile investors such as Bill Gates and Leonardo di Caprio, while in the UK, major retailers such as Tesco and Sainsbury's are massively expanding their plant-based ranges.
Most recently, Tesco listed Swedish meat alternatives brand Oumph, with three lines going into stores earlier this month.