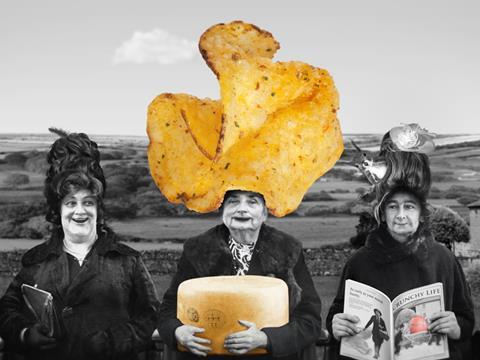 The owners of KP Snacks Intersnack has announced it has agreed to acquire Tyrrells from The Hershey Company.
The deal, for an undisclosed sum, follows the sale of Tyrrells to Amplify Snack Brands for £300m in mid-2016 and Amplify's subsequent acquisition by Hershey in December 2017.
The Tyrrells business includes a head office and two manufacturing sites in the UK, along with US manufacturing capabilities, the Aroma Snacks business in Germany and Yarra Valley Snack Foods in Australia.
Mark Thorpe, CEO of KP Snacks, commented: "Tyrrells is an iconic brand with a big personality that has performed well both in the UK and international markets. Subject to completion of the deal, we look forward to welcoming our new Tyrrells colleagues into the business.
"This acquisition is a fantastic opportunity for us to add premium hand cooked crisps to the KP business and a brand which further increases our capability in the sharing category. We can now offer our consumers and customers a total savoury snacking category portfolio."
Maarten Leerdam, Executive Chairman of Intersnack Group, added: "It is an excellent strategic fit which not only strengthens our market coverage in the UK and France with the Tyrrells brand but also adds Aroma Snacks in Germany and their promising brand Lisa organic potato chips."
The transaction remains subject to approval by the regulatory authorities.
Malcolm Burns, MD of Tyrrells International, says: "I am incredibly proud of everything the Tyrrells team has achieved, starting in our farmhouse kitchen 16 years ago to become a brand loved internationally across more than 40 countries.
"Snacks offers a great long term home for Tyrrells, Aroma and YVSF, providing a stable platform for growth over the coming years. Together, we will be able to offer our consumers and customers a total savoury snacking category portfolio."