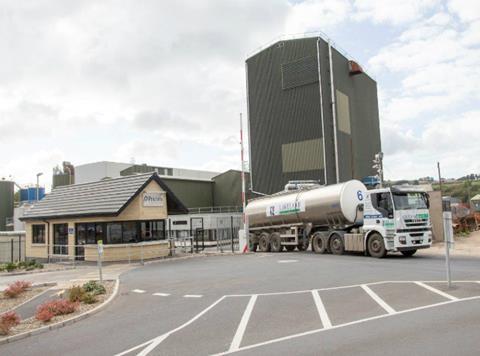 Irish milk processor Lakeland Dairies has completed the acquisition of fellow co-op Fane Valley's dairy division for an undisclosed fee.

The deal was completed on 1 May after an earlier joint venture plan between Republic of Ireland-based Lakeland and Northern Ireland-based Fane Valley's dairy and agriculture businesses - announced last summer - was scrapped.

In a statement, the parties said the simplified deal structure was considered "a better option" than the proposals for a cross-border JV, which would have presented complexities for the businesses and detract from the key strategic purpose of the deal: to enhance economies of scale and increase competitiveness for farmer members and milk producers, while the agribusiness would prove a distraction.

"Fane Valley and Lakeland Dairies are absolutely convinced that the interests of their respective milk suppliers will be better served in a combined business which can deliver greater economies of scale and enhanced market capability," said Fane Valley CEO Trevor Lockhart.

Accordingly, the co-op has opted not to take up a shareholding in the Lakeland business as originally intended.

"The principal goal of Fane Valley has been to create a dairy business which is better positioned to deliver maximum returns to milk suppliers in the years ahead," Lockhart said. "Recognising this, the board has decided to focus its attention on supporting Lakeland to drive forward the expanded dairy business."

Fane Valley would continue to develop and invest in its wider agriculture and food-related businesses, he added.

"It is extremely positive that the boards of both co-operatives have had the foresight to recognise the limitations of the initially proposed JV arrangements and the courage to adapt and revise their approach," said Lakeland Dairies CEO Michael Hanley.

The deal would reinforce the processor's continuing commitment to "pay the highest possible milk price to all our milk producers through continuing innovation, efficiency and excellence in everything we do", he added.

It comes as Lakeland bucked the deflationary trend within the dairy sector by announcing a 10% rise in pre-tax profits to £9.43m for 2015, from total revenues of £434m.

The co-op's foodservice division saw revenues increase by 6% to £148.6m bolstered by strong demand in both the Republic of Ireland and UK, while its agribusiness division saw revenues increase by 8% to £46m.

However, Lakeland's food ingredients business saw revenues fall by 14% to £239m, reflecting lower market prices globally.

"Lakeland Dairies continues to make strong progress," added Hanley. "As well as strategic developments, we have achieved positive business results in spite of volatile dairy market conditions. We are focused on maximum efficiency across all operations. The balance within our business has enabled us to support milk price for our producers throughout the year."

It currently processes 900 million litres of milk each year, supplied by dairy farmers from 15 counties on a cross-border basis.