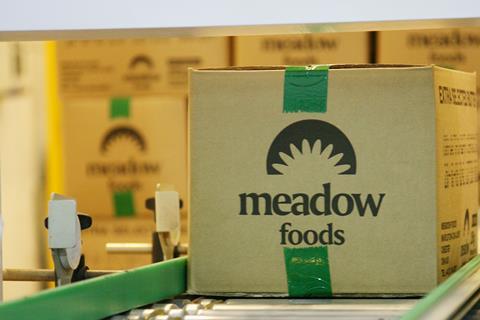 Top story
Exponent-backed dairy company Meadow Foods has continued its acquisitive growth push with a deal to buy Welsh decorations and toppings firm Nimbus Foods.
Nimbus, which produces toppings for products in categories including bakery, confectionery, ice-cream, desserts and cereals, was previously owned by Valeo Foods.
The terms of the transaction were not disclosed.
Meadow said the deal represents "a further step towards Meadow Foods fulfilling its strategic objective of growing the business through organic expansion and acquisition".
The firm said the acquisition the acquisition will enable it to expand its portfolio into new product areas, while benefiting from a significant level of customer crossover with Nibus as well as its "product knowledge and manufacturing expertise".
Meadow CEO Mark Chantler commented: "Nimbus fits perfectly with our growth strategy of pushing further into the value added ingredients space. This acquisition will further diversify our portfolio and strengthen our position as a leading supplier of confectionery ingredients.
"There is a large customer overlap and we continue to grow with the demands of our customers who are looking for strategic partners that can offer unique ingredients solutions."
The announcement follows a strategic investment into Meadow Foods from UK private equity firm Exponent in the summer of 2018 to help fund growth organic expansion and acquisitions.
The processor acquired Wrexham-based dairy ingredient supplier Roil Foods in February 2018 and in June bought assets related to the processing of packed milks & creams from Freshways.
Morning update
Agriculture and engineering firm Carr's Group (CARR) has appointed Peter Page as chairman designate and a non-executive director with effect from 1 November.
Page will become non-executive Chairman upon the current Chairman, Chris Holmes, standing down at the Group's AGM on 7 January 2020.
Carr's said Page has "extensive international business experience and knowledge of the agricultural sector".
He was most recently the CEO of Devro, the manufacturer of collagen casings for the food industry, and previously worked for Aviagen.
Page commented: "The group has market leading brands and robust market positions internationally across both its agriculture and engineering divisions together with a strong focus on innovation and technology.
"I look forward to supporting Tim Davies and the rest of the management team as they continue to develop and grow the businesses, both in the UK and internationally."
Current chairman Chris Holmes added: "Peter's experience, latterly as CEO of Devro, will be hugely beneficial to the group and I am confident he is the ideal candidate to take over. I have no doubt that under his stewardship, Carr's will continue to go from strength to strength and I look forward to working together until I step down in January."
On the markets this morning, the FTSE 100 has rebounded 0.4% to 7,171.3pts following yesterday's slump.
Early risers include Premier Foods (PFD), up 4.5% to 31.2p, Stock Spirits (STCK), up 3.1% to 216.5p, Just Eat (JE), up 2.9% to 643.4p and C&C Group (CCR), up 2.2% to 377p.
Fallers so far today include Glanbia (GLB), down 1.5% to €11.52, Naked Wines (WINE), down 1% to 242p and AG Barr (BAG), down 0.9% to 547p.
Yesterday in the City
The FTSE 100 fell back 0.8% to 7,143.2pts yesterday despite a slump in the value of the pound as concerns over the impact of a potential no-deal Brexit weighed on market sentiment.
The pounds dropped from $1.23 to $1.22 on news that the EU is unlikely to agree to Brexit proposals suggested by UK PM Boris Johnson – the pound had been trading at over $1.33 back in March when the Brexit deadline was first extended.
The few risers there were largely benefited from the currency movement, which euro-denominated Glanbia (GLB) up 2.6% to €11.70, and companies with strong international revenues such as Applegreen (APGN), up 1.6% to 505p, PureCircle (PURE), up 1.3% to 184.8p, Coca-Cola HBC (CCH) up 1.1% to 2,573p and SSP Group (SSPG), up 0.7% to 612p.
Company's exposed to UK consumers suffered, including Premier Foods (PFD), which dropped 5.9% to 29.8p, Bakkavor (BAKK), fell 4.7% to 113.4p and Tesco (TSCO) dropped 3% to 229.8p.
Other fallers included C&C Group (CCR), down 3.9% to 369p, Greggs (GRG), down 2.6% to 1,760p, WH Smith (SMWH), down 2.3% to 1,940, Naked Wines (WINE), down 2.2% to 244.5p and Marks & Spencer (MKS), down 2.1% to 167.3p.
Stock Spirits Group (STCK) slumped 8.5% to 210p as it released its pre-close update despite being on target to hit full year expectations.