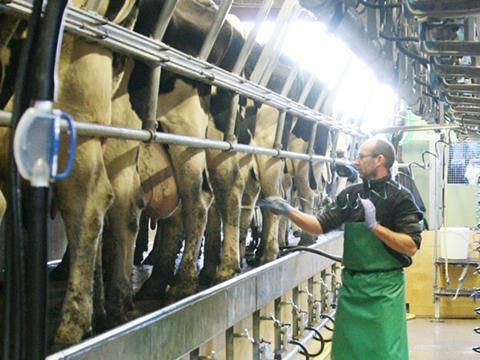 Dairy processor Meadow Foods has secured investment from a US private equity firm to help fund acquisitions and organic growth the business.
The size of the stake taken by Paine & Partners, which focuses on the food and agribusiness sectors, is undisclosed but the Meadow Foods co-founding Chantler family will remain a substantial shareholder. However, the Pickering family have sold their shareholding in the deal.
There are no plans to change the executive management or the broad structure of the business, a statement said.
Executive chairman Simon Chantler added: "This investment represents a new and exciting phase in the continued development of our business and will open new avenues of opportunity for all of our producer partners, customers and employees."
Meadow, which is one of the UK's largest independently owned dairy groups, was founded in 1992 and employs more than 275 staff at its three sites across the UK.
Pre-tax profits jumped almost 25% to £13.7m as the dairy firm improved margins on larger volumes and processing efficiencies, according to the latest accounts for the year to 31 March 2015. But sales slid by £44m to £376m as the price of milk, cream and sugar tumbled.
Dexter Paine, chairman, CEO and a founding partner of Paine & Partners, said: "In Meadow Foods, we are making a strategic investment in an industry leader that we believe is poised for continued growth.
"Meadow Foods' experienced management team and employees have built a blue-chip customer base with a well-deserved reputation for innovation and reliable delivery of the highest-quality products. We see opportunities to drive growth both organically by increasing production, enhancing capabilities and expanding into new product lines and markets, and through strategic acquisitions that leverage the company's supply network and customer relationships."