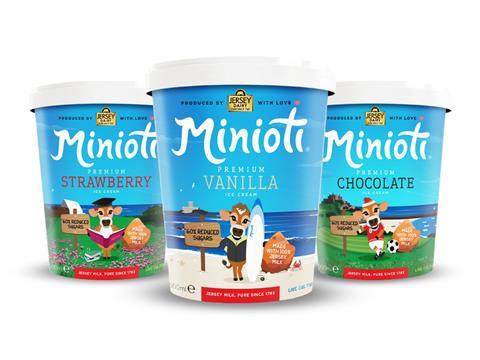 Sugar-free ice cream brand Minioti has sold a 25% stake of the business to four digital entrepreneurs to expand in the UK.
Moneysupermarket.com founder Simon Nixon, Simon Perree and Richard Goulding, co-founders of Play.com, and feelunique.com founder Aaron Chatterley have backed the Jersey-based company, launched by Anna Boletta and Natasha Dowse earlier this year.
Minioti will use the money to grow distribution in retail and foodservice, as well as explore export markets in Europe and China.
It is currently stocked in Marks & Spencer, Waitrose and Co-op on the Channel Islands.
"We are delighted that such a high-profile group of investors see the potential of the Minioti brand," Boletta said.
"Although this is a crowded market, when it comes to ice cream, no other product currently offers what we offer. The new investor group feels that we could enjoy another strong wave of growth from the UK, complementing the strong interest we are currently receiving from Europe and China."
The three-strong range of strawberry, vanilla and chocolate ice cream is made using milk and cream from Jersey cows, produced in partnership with Jersey Dairy, and sweetened using stevia.
Simon Nixon of Moneysupermarket added: "As someone who tries to live a sugar free lifestyle, I was really excited by the prospect of an ice cream with no added sugar. I knew it was a product with huge potential, so I was very excited to be offered the opportunity to invest in the brand."
The new backers will join existing investors Jersey Dairy, Bob Jones and John Davey.