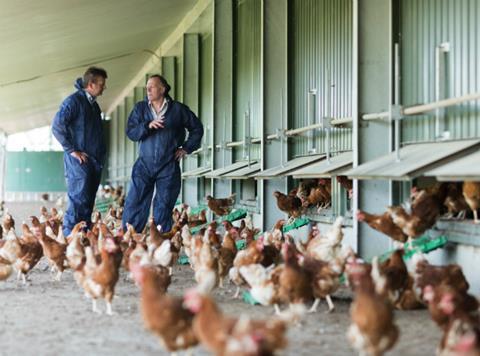 Morrisons has bolstered its base of in-house fresh food manufacturers with the acquisition of free-range egg supplier Chippindale Foods.

The deal for the family-owned North Yorkshire-based supplier, announced today, adds to Morrisons' 17 existing manufacturing sites, and would allow it to bring forward the date at which all Morrisons eggs will come from non-caged hens from its current commitment of 2025, the supermarket said.
However, it declined to give a specific target on how sooner it would phase out caged hen eggs, while the value of the deal was undisclosed.

The addition of the Chippindale Foods business would also enable Morrisons to "work closely with egg farmers to support a sustainable supply chain, the welfare of hens and the quality of their eggs" it added.

Chippindale Foods was established in 1930 and opened a £5m purpose-built egg packing facility in the village of Flaxby in 2013. It had previously supplied own label eggs to Morrisons.

Its low-carbon Flaxby site sources 50% of its electricity from solar energy and has the capacity to handle more than six million eggs a week. Chippindale has seen 30% growth since 2013, with production levels up to four million eggs a week by the end of last year.

MD Nick Chippindale will stay with the business as part of the Morrisons agreement, with the supplier's 54 staff keeping their roles and becoming "Morrisons colleagues in a growing manufacturing business".

"The addition of Chippindale Foods to our fresh food manufacturing business will give us the opportunity to build on our deep relationships with British farmers and become even more competitive for our supermarket and wholesale customers," said Morrisons manufacturing director Andrew Thornber.