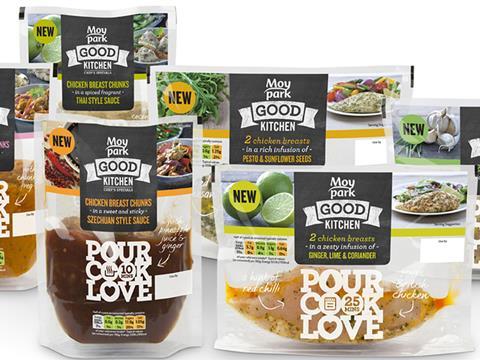 Norther Irish poultry specialist Moy Park has confirmed it has completed its $1.5bn (£988m) sale to Brazlian meat giant JBS.
The acquisition was completed on Monday after securing regulatory approval from the EU. Moy Park was previously owned by Brazlian food group Marfrig, which bought the private-label and branded supplier in 2008.
"This is an exciting new phase in Moy Park's development," said Janet McCollum, chief executive of Moy Park. "Moy Park and JBS share common values and goals with a focus on our customers, delivering high quality, innovative products underpinned by agricultural and operational excellence. Our day to day focus will remain very much business as usual."
JBS is the largest protein company in the world and is also the second largest global food business, while Moy Park is Northern Ireland's largest business with over 12,000 employees across Europe.
The sale to JBS includes all of Moy Park's facilities across the UK, Ireland, France and Holland.
Marfrig had previously announced its intention to float Moy Park on the London Stock exchange in 2015 after also sounding out the market over a listing in 2014. It announced the sale to JBS in June.
JBS said it hopes to use Moy Park as a launch pad into Europe and a platform to grow its business with UK retailers.
JBS CEO Wesley Batista revealed to analysts at the time of the announcement of the deal that Moy Park would form the bedrock of newly created division JBS Europe, from which the meat supplier hopes to build a wider business in the EU.