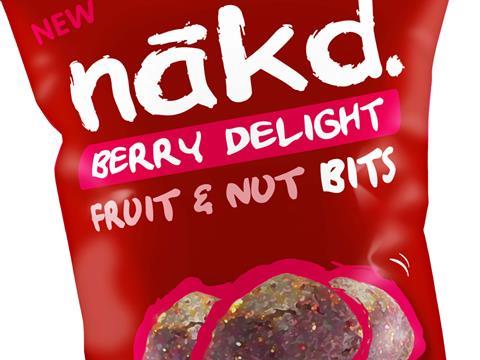 The owners of Natural Balance Foods are aggressively pursuing investment that values the snack bar business behind the Nakd and Trek brands at £50m.

Advisory firm Stamford Partners has been employed to find an outside investor who can continue to develop the brands' rapid growth.

Natural has experienced strong growth in recent years as it tapped shifting consumer attitudes to healthy eating. The latest Nielsen data [52 w/e 31 January 2015] shows Nakd brand sales up 89% to £21.8m.

There is expected to be plenty of interest for a company that ticks the boxes of accelerated growth in the healthy, convenient snacking sector - with the likes of LDC, Piper Phoenix, Primary, Bridges and Palentine in the PE world all potential suitors.

However, one City source questioned whether private-equity firms would be willing to pay a 20x multiple over EBITDA for a company in a competitive sector."It is a crowded space with lots of competitors, and while it's getting rate of sale at the moment, and might benefit from Tesco's range review, I'm not sure PE can go in for that level."

But another source said it was more useful to look at a sales multiple rather than earnings for a company with the growth profile of Natural, and used the examples of Ella's Kitchen and Fevertree as brands generating large valuations. "There has been some phenomenal growth at Nakd and Trek, and there seems to be a lot more to come with interesting new products coming out," the source said. Founding shareholders Greg and Jamie Combs, who started the business in 2005, have been backed by business angels for the past 10 years.

"After 10 years, some early Natural Balance Foods shareholders are amicably considering retirement," a company statement said. "Therefore the remaining shareholders, including founders Greg and Jamie Combs, are considering options. This is a private matter."

Stamford Partners declined to comment.