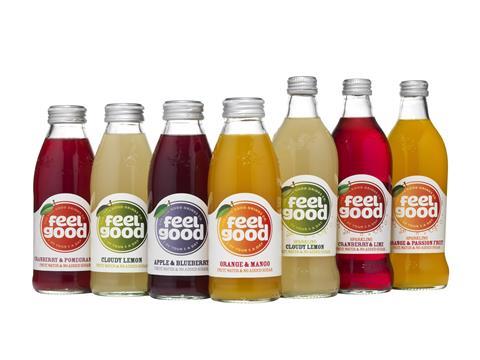 Nichols, the owner of Vimto, has added Feel Good Drinks to its portfolio, acquired from MBG International Premium Brands, the German drinks supplier.
Feel Good Drinks, a premium range of "100% natural" still and sparkling drinks for adults and children, is sold in more than 20,000 outlets across 15 countries.
The acquisition, for an undisclosed price, comes two-and-a-half years after MBG took a majority share in the British business, which was founded in 2001 by three former Coca-Cola UK executives.
It also comes hot on the heels of acquiring a 49% equity share in iced slush and milk drinks business The Noisy Drinks Co in April.
Marnie Millard, Nichols chief executive, said the Feel Good Drinks brand was a core element of the group's future growth strategy which allowed Nichols to enter the premium healthy soft drinks market.
"Feel Good has an important part to play in all of our routes to market – it is firmly established in the UK grocery packaged market, has a growing presence in the out-of-home sector and an international business we can build on."
The brand had a strong creative identity and Nichols had the ability and expertise to maximise its potential and drive sales, awareness and availability, Millard added.
News of the deal came as Nichols reported its half-year results. Pre-tax profits climbed 9% from £10m to £10.9m in the six months to 30 June despite revenues remaining flat at £54.7m.
Non-executive chairman John Nichols added: "The board are pleased with the group's performance in the first half of 2015, with UK sales growth outperforming the market…We look forward to the incremental contribution from both the Feel Good brand and the acquisition of The Noisy Drinks Company…"
The company also announced the appointment of John Gittins, currently finance director of Fairpoint Group, as independent non-executive director and chair of the audit committee. He succeeds Eric Healey who decided to step down in March.