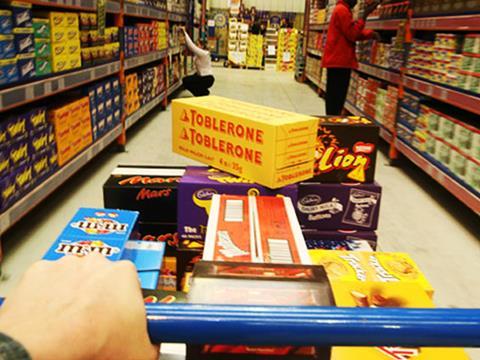 The private equity owner of Hancocks Cash & Carry is exploring options for a potential sale of the specialist confectionery wholesaler.

H2 Equity Partners has been involved with the pick 'n' mix supplier since November 2012 when it backed a £50m MBO led by CEO Mark Watson, who is now executive chairman.

The Dutch investment firm appointed corporate finance practice Spayne Lindsay, which specialises in food & drink and consumer deals, last year to drum up interest in Hancocks.

Revenues at the business have grown from £100m to £124m in 2015 under H2's ownership, with operating profits of £6.6m and EBITDA of £10m, according to the latest accounts for ultimate parent Hancocks Topco Ltd.

Growth has come from a buy-and-build strategy, with the latest takeover in October last year of van delivery confectioner Bobby's adding another £30m-plus to group turnover.

"A trade buyer is the most likely avenue rather than another PE firm," a City source said. "There will be a long list of potential interested parties, but a confectionery distribution business of similar type in Europe, or further afield, is most likely." There would not be a rush to find a buyer, however, with H2 happy to wait for the best valuation as the sweets wholesaler continues to grow, the dealmaker added. "H2 may even be creative and do a debt fund deal or even an IPO on AIM."

Founded by Ray and Liz Hancock from a Leicestershire sweet shop in 1962, with sons Andrew and Adrian taking over in 1986, the business has grown rapidly as the family opened depots across the UK and widened its range of sweets.

The demise of Woolworths in 2009 further helped accelerate growth, with sales reaching £100m before the H2 buyout. Hancocks now operates 20 depots and has the largest range of sweets and chocolates in the UK, with more than 5,000 SKUs.

The £5m acquisition of rival confectionery wholesaler JTS in early 2014 added £20m turnover to the group and enhanced its direct distribution arm, World of Sweets. A smaller bolt-on deal in December 2015 for e-commerce wholesaler UK Sweets doubled Hancocks' online sales. Hancocks also bulked up its buying power in February 2016 when it joined Today's Group.

Hancocks and Spayne Lindsay declined to comment.