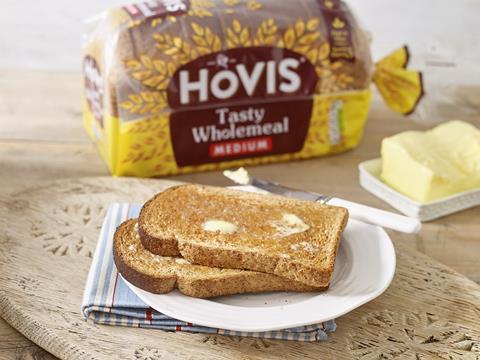 Private equity player Endless is reported to be close to sealing a £100m buyout of Hovis after Italian trade suitor Newlat pulled out of negotiations.
Newlat issued a statement today confirming it had communicated that it does not intend to proceed further in the competitive tender for the bakery brand.
The listed food group, which primarily makes dairy and wheat products, said it remained interested in sealing a deal for Hovis, but that it will now only process in the event that Hovis' owners grant a period of exclusivity to reach an agreement.
Instead the brand, which is 51% owned by private equity firm Gores Group and 49% owned by UK-listed Premier Foods, is reportedly close to agreeing a deal with Endless.
Endless was tipped as one of a number of suitors for Hovis, which also included Newlat and fellow private equity firms Epiris and Aurelius Equity Opportunities.
Premier Foods commented today: "Premier Foods notes both the media speculation concerning its 49% interest in Hovis.
"The Group confirms that a sale process for a potential transaction in respect of Hovis is ongoing. However there can be no certainty that any transaction will conclude. The Group will provide an update in due course as appropriate."
Endless has made a number of previous investments in the food and drink space, including pork giant Karro Food Group, own label and licensed cake supplier Bright Blue Foods and West Cornwall Pasty Company.
Hovis' majority owners Gores Group tasked investment bank RW Baird with handling a sale earlier this year, having led a turnaround after buying a majority share from Premier Foods in 2014.
For the year to 31 December Hovis posted a 0.7% drop in annual sales to £333.8m in the midst of a wider decline in the overall bread market.
It said margins in the bakery segment remain "under pressure" due to its competitive nature and the "continuing broader changes in the dynamics of the supermarket grocery sector".
However, it posted a jump in operating profits from £2.4m to £5.7m while EBITDA rose to £23.1m from £14.6m as the company has developed "a leaner, more efficient operating model".